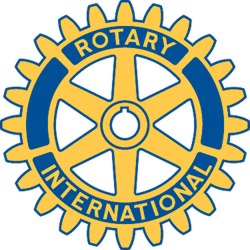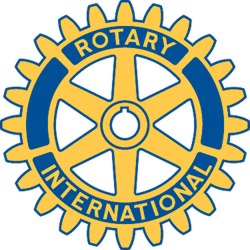 Rotary Club of New Bedford, MA - Weekly GAM
GAM...A nautical term describing the exchange of news between vessels departing from and returning to their ports...
2009
This Week
Let's see.... Today's meeting is now officially under way... We trust that you are enjoying your Million $$$ Meal, whether it is breakfast, lunch or dinner that you select.
Because it is also Veteran's Day - we salute the members of our Club who are veterans of United States military units. In no particular order: Pres. Elect David Biggs, in the US Air Force from 1966-1970 with time in Viet Nam in '67 and '68. Alan Freitas, also in the USAF from 1962-1966. Alan notes that his brother is also a USAF vet and that his father was a WWII US Marine. Mark Treadup served his country in 1970-1972 in the US Army, and also served in Viet Nam. Sue Whitney proudly reports that her husband David served in the US Coast Guard, and her dad Edward Fernandes was in the Army. Nancy Wood's Father James Wood was a WWII vet serving in the US Navy from 1938-1945. Jim Oliveira has a colorful background having been in the US Naval Air Force from 1974-1978, and the Navy Seabees from 1978-1983. And, your humble correspondent, OBR, was a radio operator (back in the dark ages of Morse Code communications) in the US Navy during the Korean War from 1950-1954. ATTENTION! SALUTE!
Coming Attractions
Still time to sign up to attend the District 7950 RI Foundation and Paul Harris dinner at the Venus De Milo in Swansea next Wednesday, the 18th. Pres. Bob hoping for a table-full of RCNB members says the Club will pick up $20.00 of the $45.00 price tag. Let him know if you'd like to go to this important annual event.
Next Week
Our program and speaker next week, November 18th, will be Karen Keefe of Mass Relay. The following week, Nov. 25th, the day before Thanksgiving - no meeting planned.
Odds & Ends
Breakfast with Santa - coming up real quickly - Sunday, November 29th. Placemat advertising is needed, and ticket sales also need attention if this is to be a successful event. Sarah is coordinating - please help her out.
Holly Whitman has issued an appeal for donations to "Gifts to Give" with a collection drive scheduled for Saturday the 14th up in the North End. You should have her appeal e-mail sent on Monday, but if not, you can contact her at holly@yogibeartravel.com for more info.
Exciting District 7950 news - Word has been received from Rotary International that Fall River Rotary Club sponsored Rosamaria Carlozzi has been awarded a 2009 World Peace Fellowship. That makes Rosamaria the second Dist. 7950 WPS winner in that relatively brief ten year old program.
Battle of the Bells sign up time. Paula Freitas is coordinating. Let her know your choice of time and place for this December 5th service project.
And Finally
"Where did you get that turkey?" asked the colonel of a Massachusetts regiment to one of his amiable recruits who came to camp with a fine bird. "Stole it", was the laconic reply. "Ah", said the colonel triumphantly to a by-stander, "You see, my boys may steal, but they don't lie."
Orren Robbins
GAM Editor