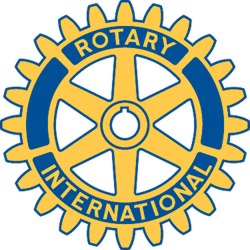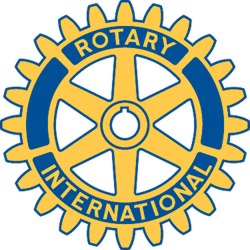 Rotary Club of New Bedford, MA - Weekly GAM
GAM...A nautical term describing the exchange of news between vessels departing from and returning to their ports...
2009
This Week
With two weeks ahead of us before our next meeting, I'll do my best to cover all the things that need your attention during this hiatus.
Our meeting this week took full advantage of promoting our community support efforts while increasing our knowledge of how our charitible donations are actually used.
Our guest speakers were Jennifer Fagan, Director or Marketing and Development; and Linda Quinn, Fundraising Coordinator for Community Nurse & Hospice Care - a visiting nurse association serving Southeastern Massachusetts. Pres. Bob welcomed them and presented them with a RCNB check in the amount of $500.00.
Noting that CN&HC (my abbr.) has been in place since 1916 with a mission of providing care for people in the community regardless of their economic status, Jennifer outlined the wide range of health services that her organization offers, their large service area, and 24/7 available for those in need.
While acknowledging that many services are paid for by Medicare and other insurance, Linda followed up with a timely report on services provided by community fund-raising projects, and outlined the on-going need for volunteers to fill many service roles.
For more info on this valuable health care organization, go to www.communitynurse.com
IN OTHER BUSINESS - Pres. Bob proudly presented Stu Lawrence with his second Paul Harris recognition pin. Stu now joins the small but growing number of PH fellows in the Club, having donated a total of $2,000.00 to the Rotary Foundation.
BOARD MEMBERS on Tuesday, recommended and approved Rich Medicke as a replacement for Kevin Inkley on the Board of Directors. Put to the total membership present, Rich was nominated, seconded and approved unanimously and will join the Board at its next meeting.
Coming Attractions
ADG Ron Melbourne announced the District 7950 November 18th Rotary Foundation and Paul Harris Dinner at the Venus De Milo restaurant in Swansea. Pres. Bob says the Club will reimburse and Rotarian who would like to attend this important event, $20.00 of the $45.00 ticket price. Reservations need to be made ASAP, so let Ron or Pres. Bob know if you'd like to attend.
RI International Convention in Montreal June 20-23rd. A once-in-a-lifetime opportunity to experience this world-wide event within easy driving distance. Carolyn Smith is booking transportation and hotel space for anyone interested. Her deadline for sign up is December 1st.
Next Week
November 11th is Veterans Day - a State and National Holiday. No meeting, but a 'in your own home or at your choice of restaurant Million Dollar Meal'. OBR will put out a GAM though to keep you in touch, and wants to recognize RCNB members who are Vets. Only five on record as of this writing. Let me know if you have served and when???
Odds & Ends
With only one more Club meeting this month (Weds. the 18th) much needs our attention if we are to be successful in two up-coming fund-raising events.
BREAKFAST WITH SANTA - Placemat advertisements and ticket sales are needed. Marc S. notes that with very little time left for production, ad sales need to be completed, preferably by the November 18th meeting. Sarah is coordinating this effort with help from Marc and others. Business card ads work best... $25.00 to appear on one placemat, $130.00 to have your message on all six different ones.
CALENDAR RAFFLE - A successful January Calendar Raffle needs prizes valued at $50 to help minimize $50 cash outlays. Lesser value prizes are also encouraged because they can be combined with others to total the $50 or more commitment. Please keep Kristen Morgan informed of your success in prize solicitation.
And Finally
Teacher: "How many bones do you have in your body?" Willie: "Nine Hundred". Teacher: "That's a good many more than I have". Willie: "Yeah, but I had sardines for lunch!"
Orren Robbins
GAM Editor