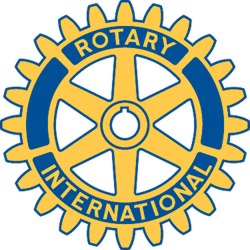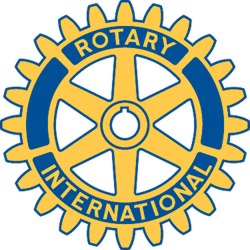 Rotary Club of New Bedford, MA - Weekly GAM
GAM...A nautical term describing the exchange of news between vessels departing from and returning to their ports...
2009
This Week
Busy, busy, busy...full of fun, facts and frolic... this week's Club Assembly meeting was another example of Rotary at its best!!!
Sarah started the process with an appeal for placemat advertising sales in support of Breakfast with Santa - coming up quite quickly with the shortened holiday-laden month of November just around the corner. There will be six different placemats printed. $25.00 buys a sponsor ad on one mat; $130.00 buys an ad on all six and gets the buyer two tickets to the breakfast, too. Tickets have been printed and need to be sold for this important fund-raiser at the YMCA on Sunday, November 29th. Be sure to mark "adult" or "child" on tickets sold, so that the income can be balanced with sales volume.
Still on the fund-raising mission, Kristen put in her plug for the second annual Calendar Raffle, scheduled for the month of January '10. Daily prizes will be $50 cash, or $50 value items. The more gift items that we can have donated, the more $$$$'s profit from the ticket sales. Rotarians are asked to help solicit donations of prize items of at least $50 value, but lesser value items can be combined with others, so are certainly welcome. Jen Costa has already committed to giving "a family membership to the Ocean Explorium", so the process is underway. Thanks Jen.
VisitingRotarian, Carolyn Smith (somehow related to Pres. Bob) was next with a pitch for Rotarians to take advantage of the closeness of the 2010 Rotary International Convention coming up in June at Montreal, Canada. Carolyn is coordinating travel and accommodation plans for Rotarians from Fall River, Dartmouth, New Bedford and Fairhaven who would like to join this local group. If you are interested, she needs to know by December 1st so that she can have time to negotiate travel and hotel needs. This truly is a once-in-a-lifetime opportunity for club members to attend an International Convention at a minimum cost for travel and hotel space. Contact her at carolyn.gencon@gmail.com
In other business, prior to the official meeting, members of the Community Foundation Committee met with Carolyn to discuss the possibility of our club forming its own charitible foundation - a 501 (C ) 3 non-profit - along the same lines as now in place at Fall River. This would allow tax deductions for donations and income to our club that would be used exclusively for charitible distribution purposes.
VISITORS AND GUESTS - In addition to Carolyn, we were joined today by Fall River Rotarian Susan Remy.
Coming Attractions
The event planned to honor DGE Charlie Murphy, originally scheduled for November 8th, has been postponed. New date has yet to be confirmed. More later.
Next Week
Our guest will be the Community Nurse and Hospice representative who will be receiving a cash donation from us, and telling us about the important work being done in this area by that organization.
Early reminder - Because November 11th is a State and National Holiday - Veteran's Day - the Wamsutta Club will be closed and there will be no Rotary meeting.. HOWEVER!!!! ... Pres. Bob has asked, and the club members have overwhelmingly approved, that this occasion be used as a Million Dollar Meal. That means each member will be expected to pay the $14.00 lunch fee even if there is no meeting. The money goes to support the Rotary International Foundation. Rotarians may pay before or after the fact, and treasurer Nancy will keep the record straight in her usual efficient manner.
Odds & Ends
Geneve Anthony, back from Sierra Leone, presented Pres. Bob with a Rotary banner from the Freetown, South Africa Rotary Club, where she made up a meeting recently. Geneva reports that the Freetown Club welcomes our visits and has pledged to help her Salone Health Care Project, too.
Pres. Bob noted the excellent RCNB attendance at last weekend's District RI Foundation Seminar at the Buttonwood Zoo. Nine of us joined the 120 in attendance for this important informative meeting.
Letters of thanks were read - One from member Linda Morad who has been laid up for some time with a badly broken leg; and one from a young lady named Amelia, thanking us for our donation to the Community Boating Center project that she participates in thanks to our generous support.
And Finally
A Scotsman, wishing to join the police force in Birmingham, was asked by the Inspector: "What would you do to disperse a crowd?" "Weel", responded the Scot, "I dinna ken what ye wad do in Birmingham, but if I were in Aberdeen, I'd pass around the hat!"
Orren Robbins
GAM Editor