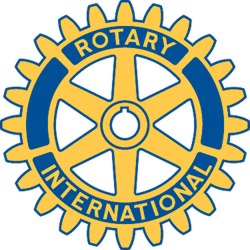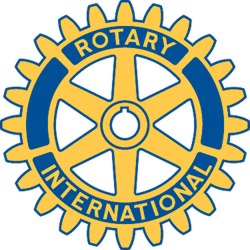 Rotary Club of New Bedford, MA - Weekly GAM
GAM...A nautical term describing the exchange of news between vessels departing from and returning to their ports...
2009
This Week
Pres-Elect David was in full form today, giving us a pretty good lead on how much he is ready to step up to the podium weekly when his term begins. His intro to our guest speaker, Mayor Scott Lang, gave us a bit of insight into his own past - pointing out that he and Mayor Lang had a here-to-fore unrecognized connection - they both lived and worked in the exact same area of Washington, DC, back in the early '70's. Linking the Mayor's character to the attributes of the Four-Way-Test was his easy opening, and it just got better from there!
Mayor Lang gave us an enthusiastic and informative look at the City of New Bedford, comparing it in many ways to the City of Washington, DC - a city rich in history, architecture, cultural diversity and wealth. He painted the city as having a dynamic future, emphasizing his administrations role in promoting public safety, education, and neighborhood restoration; and looks to a bright future with projects like the waterfront hotel, Regency revival and the Fairhaven Mills, all having significant importance to that fact. He is obviously very proud of this City and its people, its past, its present and its future. To sum it up in four words....."New Bedford is up!"
Since the Mayor is an Honorary Rotarian, pres-elect Dave thought it only appropriate to present him with a Rotary PIN instead of a Rotary PEN, and called upon OBR to make that presentation.
VISITORS AND GUESTS - Chamber President Roy Nascimento was in the audience, and Fall River Rotarian Robert Lundquest dropped in for the first time. Mr. Lundquest, owner of Mallard Printing, was recognized by David for his generous support of our recent JAZZ event.
Coming Attractions
Tom reminds us of BCL fund-raiser Sweet Temptations III on Friday, October 23rd, from 5:30 PM to 8:00 PM at the Seaport Inn in Fairhaven. "Food, Wine, Dorothy Cox Chocolate and Friends" is the theme. Call 508-999-4300 ext. 49 for ticket info.
Saturday, October 24th, District 7950 RI Foundation Seminar at the Buttonwood Park Zoo visitor center. Program runs from 8:00 AM 'til noon. Club members are encouraged to attend since we are the host club.
Next Week
Don't forget - meeting is at White's of Westport on the 21st in conjunction with the Chamber Business Expo. Speaker will be Wampanoag enactor from Plimouth Plantation and we are in for another early Thanksgiving dinner! Sure to be 'a don't want to miss' meeting! The Expo will feature 100 local business exhibits.
Odds & Ends
Kathy read a very nice thank you letter from scholarship recipient Devon Carter.
Sarah put in a plug for ad sales on the placemats for the Breakfast with Santa event on Saturday, November 28th. Cost is $25.00 for one ad, $130.00 for an ad on all six different ones. Purchasers of six ads will also get two breakfast tickets as a bonus.
Paula has December community service well lined up - The Battle of the Bells is on Saturday, December 5th. Toy distribution work part at the Salvation Army building on Wednesday the 9th, and Bridge House with Santa on Wednesday the 16th.
Pam notes that October is Autism Awareness Month - If you'd like to make a donation, she would love to have your help.
As previously stated - recognition is in order for 100% attendance members for the first quarter of Pres. Bob's admin. In alphabetical order - David Biggs, Alan Freitas, Tom Riley, Orren Robbins, Mark Sphritzer, Linda Silviera, Bob Smith and Nancy Wood have that honor. Runner-ups with hext best records - Toni Arsenault, Peter Ashworth, Kathy Castro, Sarah Lamothe, Stu Lawrence, Rich Medicke and Mark Treadup. Congrat's to all.
And Finally
"Girls make me tired", said the fresh young man..."They're always going to palmists to have their hands read". "Indeed", she said sweetly, "Is that any worse than men going into saloons to get their noses red?"
Orren Robbins
GAM Editor