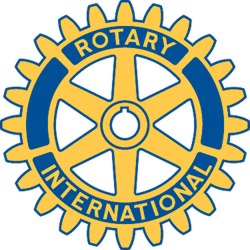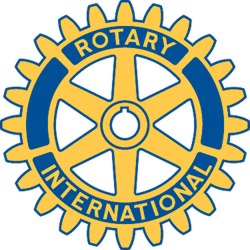 Rotary Club of New Bedford, MA - Weekly GAM
GAM...A nautical term describing the exchange of news between vessels departing from and returning to their ports...
2009
This Week
It seems that Rotary gets more and more active every week, and this week was no exception. Right from the git-go Pres. Bob suddenly called upon Pam to fill in for AWOL Stu, which she did with bells on!
Our program - nancy Bonell, VP of YMCA Southcoast, and Derek Heim, Exec. Dir. of the Dartmouth YMCA, teamed up for an informative report on the YMCA and the Share the Harvest project. Derek reported that despite adverse weather conditions dramatically reducing farm production for all of the area, Dartmouth Y's gardens produced 10,000 lbs of fresh produce for the United Way's Hunger Commission, and also secured an additional 8,000 lbs of vegetables for the program from other area farms.
Nancy updated us on several programs of the Y including a new reciprocal partnership with every YMCA in Massachusetts and Rhode Island, giving members 80 locations to use if needed. Also, YMCA Southcoast received an "Achieve Grant" that will support a new program 'Activate Southcoast', encouraging Y membership and focusing on health, exercise, nutrition and stop smoking efforts. A special Guest Pass is available to Rotarians who wish to participate.
The YMCA is sponsoring a Fall Family Festival at the Dartmouth Y on Saturday, October 17th. More on this at www.ymcasouthcoast.org
NEW MEMBER - Today's meeting brought us our newest Rotarian - Warren Gibbons, curator at the Ocean Explorium, inducted with great flair by senior member OBR. Please be sure to meet Warren and make him welcome to our Club.
VISITORS AND GUESTS - In addition to Nancy and Derek, Todd Souza came a guest of Dan Berry.
Coming Attractions
October 21st meeting will be at White's of Westport in conjunction with the Chamber of Commerce annual Business Expo. Interesting speaker, interesting event, better plan to go!
Saturday, October 24th, Dist. 7950 RI Foundation Seminar at the Buttonwood Zoo, 8 AM 'til noon. Sign up with Pres. Bob ASAP. Let's show our support for this important event being held in out City.
Next Week
Pres-Elect David will be our leader. David, who has been arranging for our weekly speakers promises a great meeting. Our guests will be Mayor Scott Lang, and his Special Assistant, 2008 Veteran of the Year, Nelson Ostiguy.
Also, next week - the GAM will honor all first quarter 100% attendance members, thanks to good record-keeping by Nancy W..
Odds & Ends -
Lots to report- All that Rotary JAZZ was a smashing success be all accounts. Much thanks go toe Jim O, David B. and Jen C. for their outstanding efforts. Photos can be seen on line at SouthCoastToday.com/outandabout. Looks like we have added a valuable additional fund-raising event for years to come.
An opportunity to support the Ocean Explorium - lunch or dinner at UNO Chicago Grill in Fairhaven October 10th, 11th and 12th. UNO will donate 20% of your check on those dates to the Explorium. Yummmmm... Good food, good cause. Get tickets from Jen or Warren.
Jen is also proposing a joing project between the Rotary Club and the Explorium for an annual event "that combines community awareness, involvement, fitness and fund-raising". More on this to come for sure.
Toni Arsenault is ready to start signing up Rotarians for "direct deposit" of donations to the RI Foundation. Simply sign up, donate and forget it.... she takes care of the rest. Get Paul Harris Fellowship credits the easy way.
Peter Ashworth is ready to begin the Rotary Ambassador program, reaching out to the community with Rotary PR and attracting new qualified members. Let him know if you'll help when called upon, and let him know of any member prospects that you may have in mind.
Happy Birthday wishes this week to Carl Soares, and Linda Silviera - our birthday honorees this week.
Good to see Julie Lariviere back after a bit of an absence. Kudos to her and her company, W. B. Mason, for making this possible.
ADG Ron notes that Dist 7950 is still looking for a GSE Team Leader to accompany a group to Uruguay next spring. Great opportunity for a Rotarian interested in travel and service!
And Finally
She: "I can't find a single pin, where do they all go to, anyway?" He: "It's hard to tell, because they're all pointed in one direction, and they're all headed in another!"
Orren Robbins
GAM Editor