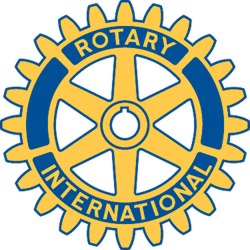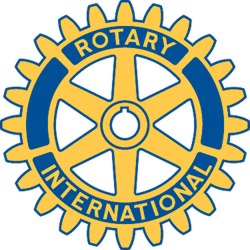 Rotary Club of New Bedford, MA - Weekly GAM
GAM...A nautical term describing the exchange of news between vessels departing from and returning to their ports...
2009
This Week
Our program was an in-depth introduction to our President, Bob Smith, who regaled us with a lively, timely, humorous, thoughtful and unique presentation of his classification talk.
Bob is a Fall River native and son a a very talented carpenter who started him in the building trade at a very early age, presenting him with a set of carpenter tools, and making him an apprentice builder. The rest is history. After a rather strained high school education, Bob began seriously studying engineering at BCC and SMU (now UMass) - He is a 1971 graduate with an engineering degree that has served him well. Jis job searches took him to Saudi Arabia, Japan, Iran, South Africa, South America and back to Massachusetts in the early eighties by way of Arizona, Texas, Michigan and Connecticut, where he met his wife Carolyn. He has specialized in huge building projects around the world, one of which just happens to be the New Bedford Hurricane Barrier.
Settling down a bit, he eventually acquired Gengon Building Construction Corp., which he owns and manages today. Bob is "semi-retired" and now primarily is a consultant for nine area banks. He and his wife Carolyn live in Swansea. They are both avid scuba divers having made over 500 dives at dozens of different locations. Bob admits to having a "passion for Rotary", and loves his job as our President.
VISITORS AND GUESTS - Chamber President Roy Nascimento joined us today for his second visit; and Warren Gibbons made his third meeting along with associate Jen. Warren has been approved for membership and will be inducted next week.
Coming Attractions
Looks like Rotary JAZZ will be a winner on Friday evening! Jim O reports reaching the goal of having ten sponsors, having very few "at the door" tickets available, and having volunteers signed up and ready. Volunteers are reminded to please be at Wamsutta at 6:30 PM to get their assignments. Kudos to Jim, Jen and David for all of their fine work on this fund-raiser!
Dist. 7950 os holding a RI Foundation seminar at the Buttonwood Zoo on Saturday, October 24th. Pres. Bob looks for a strong showing from RCNB since we are the host club (so to speak). Bob says the $25 fee will be picked up by the Club for any member who wants to go.
Jen Costa tells us that the Ocean Explorium will have a fascinating exhibit featuring the Hubble Space Telescope - opening October 9th. Call her for more info, or just show up!
Board meeting Tuesday, October 6th, at Better Community Living. If you need a make-up, come along with the board members for an informative visit.
Next Week
Peter Ashworth, who has volunteered to chair the Rotary Ambassador program, will be holding a meeting with interested members at 11:30 AM - before our regular meeting on the 7th. Please support him and Pres. Bob in exploring this community service project.
Odds & Ends
Pres. Bob read a letter received from South Coast Hospitals (Saint Luke's) thanking us for our final installment of our $5,000.00 donation pledge.
Geneva Anthony is heading for Sierra Leone next week. She will bring a RCNB banner to present to the Rotary Club there! That will surely be a first for our club, thanks to Geneva.
Condolences to Joy and Alan Freitas and family on the loss of Joy's mother, Rose Mello, earlier this week.
And Finally
In his first visit to Boston and New England a South Carolina man tried to strike up a conversation with a young woman in a bar."Do you go to Harvard?", he asked. "Yale", she said. "Sorry, DO YOU GO TO HARVARD?", he yelled.
Orren Robbins
GAM Editor