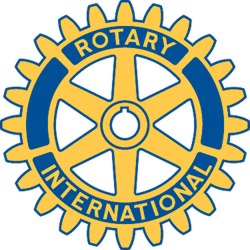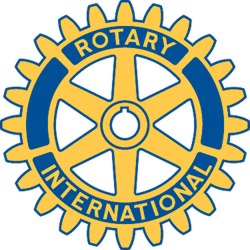 Rotary Club of New Bedford, MA - Weekly GAM
GAM...A nautical term describing the exchange of news between vessels departing from and returning to their ports...
2009
This Week
To say that today's meeting was a busy one, would be an understatement - It was a bundle of energy and a barrel of fun, to say the least!
Our program was member Peter Ashworth's classification talk... a fact filled look at Scouting in America by Peter, the Senior District Executive of the Narragansett Council..... or better known as "The Scouting Guy from New Bedford". Running the gamut from knots to nuts, Peter, a former Eagle Scout himself, talked about the history of scouting, the extensive range of programs that scouting offers, and how scouting can make a difference in the life of every member. It is clear that scouting today is much more than knot-tying and building camp fires. It has kept up with the times teaching skills that are needed in today's 21st Century world.... comparing scouting to Rotary in many ways.
Interesting to note that the New Bedford Boy Scout troop of St. Andrew's Church, is one of the oldest in the United States. The Boy Scouts of America will be 100 years old in 2010, and the New Bedford troop will be 100 years old just two years later.
Peter is a New Bedford native, married with two children. He is in his fourth year as a scout executive, and loves every minute of it. Look him up at pashworth@narragansettbsa.org
VISITORS AND GUESTS - East Greenwich, RI Rotarian Johnathan Widmark, came along with Peter; Rose Soars of Sylvia & Company Insurance Agency, and Roy Nascimento of the Chamber of Commerce, were guests of David B's.
BIRTHDAY wishes were sung for Kristen Morgan and Ron Kierstead. Singing was just fine! On a personal note, I... your humble correspondent... failed to tell Pres. Bob about another, whom we will sing to next week.
Coming Attractions
Michelle Hantman put in a plea for Rotarians to volunteer for the October 2nd United Way day of Caring. Participation in this annual community service event is open to the public this year. Check out the Day of Caring on the United Way web site, give Michelle a call, or e-mail rdacosta@unitedwayofgnb.org
The Rotary Club of Yarmouth (Cape Cod) is presenting Insights to World Peace with internationally recognized authority on reconciliation and peace negotiations, Padraig O'Malley, at 2:00 PM on Sunday, Sept. 20th, in the Tilden Arts Center at Cape Cod Community College. All Dist. 7950 Rotarians are welcome. Admission is free.
Chamber Business Expo at White's on Weds., October 21st. Our weekly meeting will be at White's during that event - our speaker will be an enactor from Plimouth Plantation - sure to be an interesting day in many ways.
Next Week
Our program will be representatives of the Working Waterfront Festival, an extremely interesting event now in it's third or fourth year, that brings the worrking waterfront and the rest of the City of NB together. The event is scheduled for Sept. 26th and 27th.
Odds & Ends
Lots of news, updates and plugs for causes to report;
Carole gave thanks to those who sponsored her walk for the Schwartz Center last Sunday. Please pay up your pledge to her if you havn't already. Alan, in a l-e-n-g-t-h-y liturgy and mildly humorous presentation, complimented her (maybe that's not the right word) with a tale.... Something about UMass , a chicken and an andiron????
David and Jim briefed us on Jazz concert progress. Posters are out, tickets are selling. Most important that ticket sales are reported as soon as possible so that the program does not get over0-sold, and that food for the reception is adequate. Jim reminded that volunteers are needed to help the event run smootlhy. Please let him know if you will help out. And, of course, still a few sponsorships available for the October 3rd "All That Rotary JAZZ".
In case you missed it... there was a very large article in the Sunday 9/13 issue of The Standard-Times about Charlene Rocha and her husband Matt's saga of saving a sick and abandoned dog named Clara. Dig into your re-cycle bin and take a look. You'll see Charlene and Matt at their best in this "Second Chances" story.
Pres. Bob still looking for Clam eaters and Bocce players for Friday evening at Rachel's. Four more Rotarians needed to complete the Bocce team. Please give him a call. Clam boil is $38. It would not look good if New Bedford lost to fall River by default!
The Dist. Governors September newsletter in on the internet. Nice article by Pres. Bob about how he became a Rotarian is included. Good reading, and goo opportunity to get a little insight into the Rotary dedication of Pres. Bob and his wife Carolyn.
And Finally
While a judge was trying a case he was disturbed by a young man in the rear of the room lifting chairs and looking under things. "Young man," said the judge, "what's all the noise about?" "Your Honor", replied the young man, "I've lost my overcoat, and I'm trying to find it". "Well", said the judge, "people often lose whole suits in here without making all that disturbance."
Orren Robbins
GAM Editor