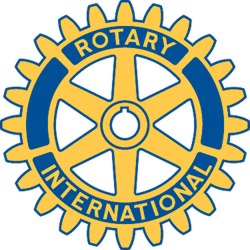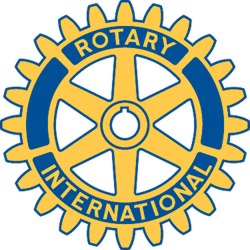 Rotary Club of New Bedford, MA - Weekly GAM
GAM...A nautical term describing the exchange of news between vessels departing from and returning to their ports...
2009
This Week
Still beaming with pride at having been asked to run for District Governor Nominee Candidate, Pres. Bob was at his usual high level of enthusiasm as he called our meeting to order today.
Our program introduced by Pres. Elect David, was presented by Roy Nascimento, President of the New Bedford Chamber of Commerce.
Roy, whose ten years of Chamber leadership includes stints at Brockton and Attleboro, prior to coming to New Bedford three years ago. He outlined the broad range of services provided by the Chamber to businesses in New Bedford, and to the City, in support of economic development - programs that include Schools to Career, Supported Employment, Networking, Home Show, Government Affairs, and Chamber Ambassadors, just to name a few. The over 1,000 members include a group of 37 businesses who benefit from the South Coast Electric Power Group - a Chamber program that helps businesses keep expenses down by purchasing electricity as a group.
Roy put in a plug for the next Chamber Business After Hours event at the YWCA, 20 South Sixth Street, on September 17th, and also mentioned the annual Chamber Business Expo at White's of Westport, is slated for October 21st - we'll be there, too, for our meeting that week, by the way.
In other business, Asst. District Governor Ron Melbourne put on his District cap and presented Past Pres. Sarah with very well deserved and prestigeous Presidential Citation - given each year by the Rotary International President to Clubs that successfully complete a series of important activities. Congratulations to Sarah and NBRC for earning this important award.
Coming Attractions
Just a few more days until the Clam Boil and Bocce challenge with the Rotary Club of Fall River at Rachel's on September 18th. Pres. Bob needs a few more members to join him there so that we'll have enough Bocce players to clobber our opponents and be able to wear the Champion's mantel for the next year (or more). Cost is $38 per adult, $15 for children for this fun family event. Let Bob know ASAP if you can help.
Pres. Elect Dave udated the October 3rd All That Rotary Jazz event, noting that 181 tickets are out, leaving only bit over 30 more to be offered. Tickets are $20 for the musical portion alone, or $50 for the music and a pre-event social with the musicians. Still need a few more sponsors at $250.00 per - a designation that gets five $50.00 tickets plus recognition. Tickets carry both prices, so it is important for sellers to note the price paid on each ticket sold.
Carole will be walking for the Schwartz Center on Sunday and invites others to walk with her in this significant support effort. Give her a call if you'd like to join in. Don't forget - if you made a pledge, your check should be made out to the Schwartz Cemter for Children.
Odds & Ends
Our 5th annual Breakfast with Santa is still a few weeks away, but sponsor advertisements on placemats need to be sold. Ads are $25 for each placemat, or $100 for all six different mats. Pres. Bob and Sarah are the placemat gurus - they'll be plugging this very soon.
Our condolences go out to Jen Costa on the loss of her aunt last Saturday.
District Governor Nominee William Vangel invites Rotarians to join with the Scituate, Rhode Island Club at their regular meeting at 6:15 PM on Wednesday, Sept. 20th, to meet the participants of the Open World Program from Moldova. More info on this by contacting Bill at 401-378-7667, or e-mail vangeljr@aol.com
And Finally
Gulf pro to learner - "Tee the ball."
Golfing lesson client - "Sure, I see it, but why the baby talk?"
Orren Robbins
GAM Editor