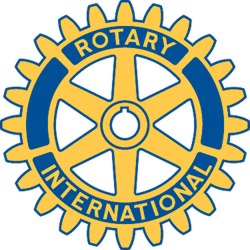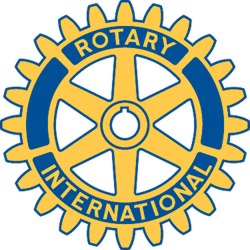 Rotary Club of New Bedford, MA - Weekly GAM
GAM...A nautical term describing the exchange of news between vessels departing and returning from its port...
December 10, 2007
Announcement
Next Wamsutta Luncheon Meeting is December 12th...
We'll be wrapping gifts for the Kids at the Bridge House this week.  Sarah asks that you bring tape, scissors, and any excess wrapping paper so we can make short work of putting a wrap on another community project.
Election of Board Members and Officers is eminent for this month.  If you are interested in serving on the Board, contact Sarah LaMothe and Linda Silveira.
Catching up on the last few weeks has been breathtaking for our club....Here is a recap of activities where we have participated in the Community.
November 28.  Breakfast with Santa was an overwhelming success.  The revenue has not been fully accounted for at this point.  However, preliminary estimates indicate that this Club effort surpassed last year's substantial earnings.  Santa saw over 100 children in a 2 hour period.
Many thanks to Sarah and her committee of Michelle LaPalme, Kristen Morgan, Paula Freitas, Laurie Biggs (Craft Table was a big hit!), and the host of other members who turned out to assist at this event.
December 1st was our Annual Battle of Bells...While your President was unable to participate, Chief Ding a Ling, Linda Morad, reported that all posts were staffed capably by Club members...Many thanks to all who braved the cold and the winds to assure that those less fortunate will enjoy Christmas with dignity.
Kudos to Linda Morad who singlehandly coordinated this event.  Not only did she make sure all shifts were covered, she also visited each of the sites with hand warmers, hot drinks and her inimitable "make you feel good" style...
December 5th.   Your Club was on the road again for $Million Dollar Meal$ at the Salvation Army...Sorting toys was really no challenge as 25 members showed up and made short work of helping with this community endeavor.  It was noted that President Jim never lifted a hand other than to eat some pizza and provide words of encouragement - He claimed a back injury...surrrrre!
December 7th .  A number of club members gathered for some Christmas fellowship at the Inner Bay Restaurant.  Thanks to Alan Freitas, Holly Whitman and others who made sure we take a little time for ourselves to contemplate the remaining days prior to the Holidays.
As this newsletter goes to press, Sarah LaMothe and Michelle LaPalme are shopping for the Bridge House.  A Super Thanks for them following up on this project.
Could anyone count the volunteer hours?  I venture to say we probably logged over 250 collective hours for all of the events we have worked on in less than 1 month...What a great club!!!
Pres. Jim
p.s.  Thanks to club members who responded to my personal email request last week...we met the goal and those families discussed will see a good Christmas...