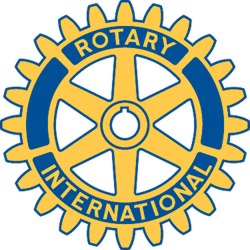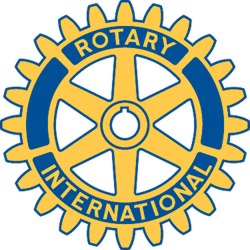 Rotary Club of New Bedford, MA - Weekly GAM
GAM...A nautical term describing the exchange of news between vessels departing from and returning to their ports...
2009
This Week
Our meeting opened with a surprise visit from former New Bedford Mayor Brian Lawler, who came to make a plea for volunteer assistance at the Salvation Army weekly Wednesday supper for the needy project. Help is needed each Wednesday from 4:00 PM to 5:15 or 5:30 PM, serving meals to individuals and families, and doing some simple clean-up after. Just a few committed helpers are needed to keep this important community service running smoothly. If you would like to help, please call Capt. Parkhurst or Lillian at the Salvation Army HQ - 508-997-6561.
Our program was an appeal by Toni Arsenault for member support of the Rotary International Foundation. Toni has taken over the every member every year challenge initiated by Kevin Inkley earlier this year, and has committed to handling the complex record keeping involved in this important chore. Working through her employer, First Citizens' Credit Union, she is ready to start a "Direct Deposit Program" where Club members can have weekly or monthly 'payroll deductions' taken painlessly from their paychecks and deposited to their 'Paul Harris' account.
Pres. Bob and Toni have a goal of reaching 100% membership participation in support of the Rotary Foundation, and Toni is set to make this as simple as possible for our members. Each time a member's contribution reaches $1,000.00, a Paul Harris Fellowship is earned. We want to be a 100% Paul Harris Club. Toni has sign-up forms and detailed information on this program, and looks forward to meeting with you personally! Thanks, Toni, for taking on this important role.
VISITORS AND GUESTS - In addition to Mayor Lawler - Paula Freitas brought guest Roger cabral; and Jen Costa was accompanied by Oceanarium curator Warren Gibbons.
COMING ATTRACTIONS
September 18th Clam Boil and Bocce Challenge by Fall River Rotary. Good food, good fun and good fellowship planned for this early evening event at Rachel's on Route 6 in Westport. Pres. Bob has a few Bocce hopefuls signed up, but needs more! Cost is $38 for the Clam Boil, kids meals will be $15 for hotdogs and hamburgers, so bring along the family. Let's not let our Pres down - give him a call and sign up!
October 3rd Jazz Night is coming along nicely - tickets and posters are ready - Jim O outlined yummy sounding menu for the pre-Jazz social for $50 ticket holders - six or seven sponsors have been signed up... couple more needed. Because of limited seating, and the pre-event social, an accurate count of ticket sales is needed. Be sure to keep in touch with Jim or David to keep them informed of progress.
Board meeting - Tuesday, September 8th, 4:30 PM at Bettr Community Living.
Next Week
Roy Nascimento, President and CEO of the New Bedford Chamber of Commerce, will be our speaker.
Odds & Ends
This week's BIRTHDAY celebrants were Pres. Bob, Lisa Faria and Dan Pothier - The singing was much, much, much better and we'll probably be cutting an album soon.
Good weather, good company, good laughs, good program and thank goodness school is opening, made for good Happy $$$'s.
And Finally
A teacher in a country school-house was instructing her class in the use of antonyms. "Now, children," she said, "what is the opposite of sorrow?" "Joy," shrieked the class in unison. "What is the opposite of pleasure?" "Pain," they said. "And what is the opposite of woe?" "Giddiap!" they cried.
Orren Robbins
GAM Editor