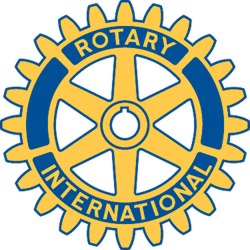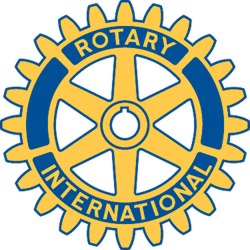 Rotary Club of New Bedford, MA - Weekly GAM
GAM...A nautical term describing the exchange of news between vessels departing from and returning to their ports...
2009
This Week
Happy $$$s are for lots of things - often member generosity in recognition of something as regular as a sunny day or a good deed, but today a huge round of applauxe for the announcement that
Michelle Hantman is expecting to add to her family with the birth of another Rotarianette in January!!!! Happy indeed for her and her husband Jason!!!
..... just couldn't resist moving this to headline news status!!!!!
Our program today qwas a colorful and thought provoking look at one of our neighbors - Dartmouth Rotarian Mark Medeiros, filling us in on life as a dartmouth Rotary Club member, and as a business executive going from "autos to photos" so to speak.
Mark, a Rotarian for 13 years, presented a real insider's look at the automobile industry pointing out some dramatic differences in automobile sales and service attitudes among US and foreign car manufacturers, recounting his years since 1973 in his family's business, and how he subsequently has fulfilled a life-long love of photography and graphic arts after selling his dealership a couple of years ago.
For more, go to www.markmedeirosphotography.com
Coming Attractions
United Way night at the New Bedford bay Sox - Sunday, July 26th at 6 PM at Paul Walsh Field. Tickets are only $2.00. This is not only a fun event, but an opportunity to perform a bit of community service by volunteering to help the United Way with fun activities between innings. Michelle H. and Paula F. are your contacts on this.
.... and for Pawsox fans - District 7950 Day at Pawsox is scheduled for August 18th. Rotary members from all over the District will be there with bells on to see GD Terry throw our the first pitch.
Jazz Night is in the planning stages - more later.
Next Week
July 22nd our guesat will be PDG Ann Williams from the Osterville Rotary Club. Her subject will be the Rotary Foundation. Ann is a wonderful and dedicated Rotarian - let's us fill the hall for her.
... and the week after that - July 29th, will be the official visit of DG Terry Humfreys to our Club. The board of directors is asked to meet at 10:30 AM. DG Terry will be our speaker after lunch.
Odds & Ends
Alan, returning from a meeting in Las Vegas, presented Pres. Bob with a Las Vegas Central Rotary Club banner. He made up a meeting there, and presented that club with our banner, too.... But, that's not all... His Red Bull team won a competition thanks in part to e-mail support from RCNB members - and he donated his $100.00 cash prize winnings to treasurer nancy for our bank book.
Jenn Costa announced the formal opening of the downtown Ocean Explorium and invited Rotarians to call her and she'll let us in free! Of course you can become a member for only $25.00 and have unlimited admission privileges. $40 lets you bring the whole family. Jemmifer also took part in the Swim Buzzards Bay event last weekend, and came in a very respectable 93rd!
Our condolences to Pam Maloney on the recent loss of her brother; and to Carl Soares on the loss of his widely known, very talented and highly respected father.
And Finally
My fellow Rotarians - It is with great pride and pleasure that today I present GAM #52, wrapping up a full year of bringing you news and reviews of our Club at work and at play; and, for your reading pleasure, one more hilarious offering from my 1938 book of 10,000 Jokes, Toasts & Stories.
"Why should a straw hat never be doffed for a lady?"..."Hah, that's an easy one... because no matter how hard you shake it, or however much she appreciates it, it will never be felt!"
Orren Robbins
GAM Editor