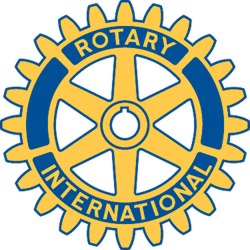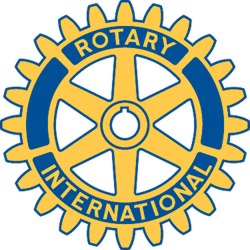 Rotary Club of New Bedford, MA - Weekly GAM
GAM...A nautical term describing the exchange of news between vessels departing from and returning to their ports...
2009
This Week
We're off and running as Pres. Bob took the helm of authority today using this opportunity to outline what he describedas his 'Hopes, Plans and Dreams' as the new captain of the good ship Rotary Club of New Bedford. Promising a positive, beneficial and inspiring administration, he called for member commitment to committee service, and announced the formation of a new "Recognition Committee", chaired by OBR who has now been joined by Paula Borges, and still needs another volunteer or two.
Other goals include getting involved in humane welfare (look for programs supporting animals); and calling for a wide program of membership development aimed at doubling our membership in his presidential year. Bob's challenge to each Rotarian is to bring in one new member this Rotary year, noting that July 1st will bring Geneva Anthony into our ranks - one day of the new year, one new member!!!
There will be four fund-raising events - The Wine Tasting chaired by Sarah; Calendar Raffle chaired by Kristen; Breakfast with Santa run by Sarah and Jen; and a new event - Jazz Night - headed up by Jim Oliveira.
Pres Bob also handed out new job-specific Rotary pins to IPP Sarah, PE David, Treas. Nancy and Secty Michelle, and has one waiting for VP Kathy. He also handed out new Rotary pins to every member present, urging them to wear two pins, with one of them being reserved for his or her new member candidate.
VISITORS AND GUESTS - Stacy and Andy Parker, geneva Anthony, Wendy Cullum came along with Jennifer; and of course Rotarianette Alexa Rae was with mom.
....hummmm - it was hard to miss seeing IPP Sarah slipping in with a big smile on her face, just a wee bit late!
Coming Attractions
Board meeting Tuesday July 7th will be at Better Community Living - thanks to generosity of Tom. Non board members are also encouraged to attend, especially if they need a make-up!
July 22nd meeting will be focused on the Rotary Foundation.
Odds & Ends
IPP Sarah, wrapping up her induction night job, presented a certificate of thanks to Peter Ashworth, and perfect attendance award to Mark T. Other members not at last week's event received their gifts and cards, too.
Carole is wrapping up her "Thankful List"... Be here for a re-cap summary coming to you at a Rotary meeting soon!! (I couldn't figure out when based upon the conversation).
Still a few birth-dates that have not been reported to me. Come on, I can't give you gifts of diamonds and furs if I don't know your birthday!
I promised a list of perfect attendance members would be included today, but still don't have the list! Next week..... maybe/
And Finally
A retired editor went into the restaurant business. "This is an outrage - there's a needle in my soup", cried one of his customers. "Merely a typographical error, sir", said the aforetime newspaper tyypo suavely, "should have been a noodle!".
Orren Robbins
GAM Editor