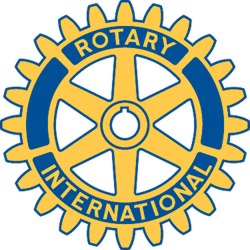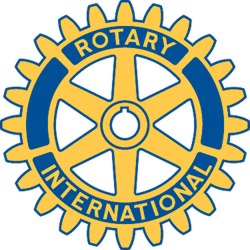 Rotary Club of New Bedford, MA - Weekly GAM
GAM...A nautical term describing the exchange of news between vessels departing from and returning to their ports...
2009
This Week
I was a bit late arriving at today's meeting, but I'm told that I didn't miss anything except a questionable version of God Bless America, which quite frankly sounded pretty good to me , even before I joined in for the last couple of stanzas.
The sunshine and 74-degrees may have taken its toll on attendance today since we had an uncommon number of vacant seats . . . but you who were missing know how to do a "make-up", I'm sure.
Our speaker today was Monica Teeple-Cherry, a very dedicated on determined representative of the Maine, Massachusetts and New Hampshire chapter of the Leukemia and Lymphoma Society of America. Having herself been seriously afflicted as a teenager with a rare form of cancer, she has since dedicated her life to helping others in return for her personal successful recovery. The philosophy of the L & L Society (my own abbreviation) is "Helping Patients Live Better, Longer Lives", and the stats show that the efforts of the L & L Society are working. With a startling death rate of 52,000 persons per year, Luekemia, Lymphoma and Myeloma is a major health problem that needs our support to help them with their support and advocacy program nationally.. Learn more about this group from their web site www.LLS.org.
Coming Attractions
Gotta keep reminding you of teh United Way's Clambake with Lobster on June 12th, Stu and Michelle have tickets: DG Terry Humpfrey's installation on June 16th; and out own Pres-Elect Bob's induction on June 17th. Please RSVP to Bob.
Next Week
Pres Sarah keeps plugging next week's meeting as "one you don't want to miss". We're promised District and community reps, and urging 100% turn-out of members. This may be so big that I won't tell you what happened if you are not there, and those who were may be sworn to secrecy, so why don't you just plan to come along?
Odds & Ends
I guess that it should be considered a sign of success if one has critics analyzing his/her every move. That said, I credit Alan for alerting me to the fact that in last week's GAM I identified Kathy Castro as Kathy Chase. I humbly, publicly apologized to Kathy today, and acknowledged several seconds ofred-faced embarassment. . . of course Alan was not here . . he's somewhere in the Caribbean on vacation.... um...making-up!
Don't forget Red Sox game raffle tickets.....
And Finally
Your weely tidbit of humor and knowledge... a scientific look at gravity by Monsieur Nooton: He sow the apple downward fell, he zought, "Why not fell up as well?. Zen in his head zare rang a bell,zee more that fell, za more he sell. He kick zee tree and more down zey came, so Monsieur Nooton, he made his name.
Orren Robbins
GAM Editor