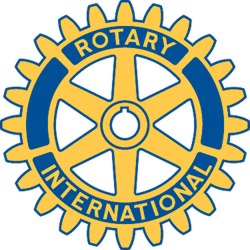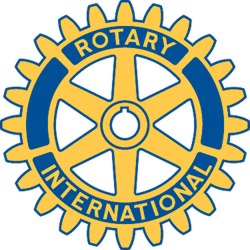 Rotary Club of New Bedford, MA - Weekly GAM
GAM...A nautical term describing the exchange of news between vessels departing from and returning to their ports...
2009
This Week
Another busy, busy meeting with Pres. Sarah, and Pres-elect Bob emceeing a stimulating discussion on their "vision of things to come".
First order of business was Pres, Sarah's monthly recognition of member anniversaries, presenting her little bags of sweets to: Carole Johnson, now a member for fifteen… count'em, fifteen years; Tara Pacheco who has now clocked one year; Paula Freitas who has completed year two; Kathy Castro (credited with "many years" of membership); and Linda Silveira, upon her four years of service.
Visitors and Guests - Jennifer Costa introduced her guest Bobbie Collins; Charlene Rocha brought her friend Maggie Cleveland; and safely tucked away in her travel chair, mini-Rotarianette Alexa Rae quietly enjoyed the meeting
COMING EVENTS -
May 27th - Our meeting billed as "Semi-secret" by Pres Sarah - don't miss it!
June 12th - United Way Clambake with Lobster - Tickets available through Stu or Michelle H.
June 16th - Installation of District Governor Terry Humfreys at East Bridgewater. See Bob Smith if interested in attending.
June 17th - Installation of Officers and Directors of RCNB at Café Funchal - Get your reservations in to Pres-elect Bob ASAP for this very important event.
Next Week
Odds & Ends
A discussion of member name tags brought a very nice offer from new member Jennifer to personally pick up the tab for new tags if ordered.

District Governor's May newsletter is on the internet - check it out a

Reports are that DG Steve is doing well in his recovery from heart surgery.

The Fellowship Committee is planning a dinner and theatre event for the opening week of "The Producers" at the Zeiterion. More to come on this.

…. and don't forget the Bay Sox opener, June 4th at Paul Walsh Field.

www.rotary7950.com.
And Finally
Orren Robbins
GAM Editor
The saddest words of tongue or pen, may be perhaps, "It might have been".
The sweetest words we know, by heck, are only these, "Enclosed find check!"
Good news from Pres. Sarah - Thanks to her and her husband, Rich and Michelle, employees all of Verizon, a contribution of $3,000.00 from Verizon has been received. Nice work!
NEXT WEEK - Guest speaker will be Monica Teeple Cherry from the Leukemia and Lymphoma Society.
Pres-elect Bob opened his Club Assembly segment with a reminder to members that there were still several who had not turned in their Feb. 3rd survey question response, and urging us to do so. He has also asked for members to let him know what committees they would like to serve on during his presidential year. On the four Avenues of Service, he reported that Kathy Chase would chair Vocational; Paula Freitas, Community; and Ron Melbourne, International. Club Service chair is still open and a volunteer is asked to step up. His report on fund-raisers, noted that a fourth has been planned - a Jazz concert - that will be chaired by Jim Oliviera. During open discussion a "discretionary budget" for incoming presidents was suggested and on a motion made, 2nded and unanimously voted, members approved this effective July 1st when Pres Bob takes over. In other business, Holly was officially thanked for her service as Attendance Taker, and it was announced that Ron Kierstead would take over that job in the coming year. In summary, Pres-elect Bob states that his goal for the coming year is to "enhance Rotary tradition, and increase membership."