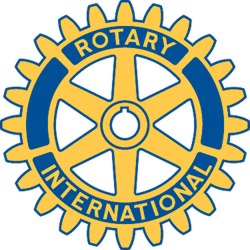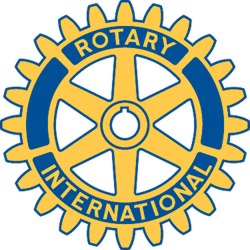 Rotary Club of New Bedford, MA - Weekly GAM
GAM...A nautical term describing the exchange of news between vessels departing from and returning to their ports...
2009
This Week
Today's meeting was one more of those special times when Rotarians are reminded that Rotary is an International organization that has a far-reaching service and friendship commitment that really works. We were hosts for the day to the Rotary Group Study Exchange tteam from Russia, and rather unintentionally were presented with an opportunity to provide a bit of direct support for a group of handicapped children living thousands of miles away.
The GSE group spent the day touring ath area with visits to Dorothy Cox Candies, The Whaling Museum, Mayor Lang's office and the Ocean Explorium, escorted by Pres. Sarah and Ellen Gitlin. They were also accompanied by group organizer, Bill Hunt, Pawtucket, RI Rotarian; and John Arruda from the ARC of Blackstone Valley, who provided transportation in the ARC van.
Former NB Rotarian, Marina Dipple, played a major part in the success of this activity, having volunteered to be our local translator making the day much more valuable to the visitors trying to learn about New Bedford, and helping us to understand the visitor's report.
The GSE presentation included a video by the Russian photographer of a group of handicapped children that he had become interested in after a photo session with them. He now spends considerable time and effort raising funds to help this group. We stepped up to the plate and raised $202.00 Happy $$$$'s for him to take back to Russia to help those children.
Coming Attractions
Board meeting on Tuesday, May 12th, will be a joint meeting between incoming Pres. Bob's board, and out-going Pres. Sarah's board members. 4:30 PM at Better Community Living.
Next Week
Our program will be a club assembly, presented by incoming Pres. Bob. Don't miss this opportunity to get a hint of what is in store for us under his administration.
Odds & Ends
Did you notice that Peter Ashworth had been recruited to fill the role of attendance taker in the absence of Holly and Tom???
Carole had a visitor. She was accompanied by Lauren barber, who never did get introduced, by the way, until now. Carole is still looking for things that we are thankful for - don't forget.
Stu put in a plug for the United Way of Greater New Bedford's annual clam bake with lobster, scheduled for Friday, June 12th. He has tickets!
Also visiting, young Robert Lamothe who had brought a book about Russia, and who gave us a brief lesson in Russian language. Noting that Mir was Russian ofr "Peace" - that, now you know, is why the Russian space station was named Mir!
And Finally
Say it with flowers, say it with eats.
Say it with kisses, say it with sweets.
Say it with jewelry, say it with drink,
But always be careful, not to say it with ink!
Orren Robbins
GAM Editor