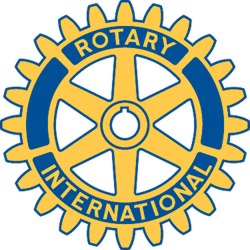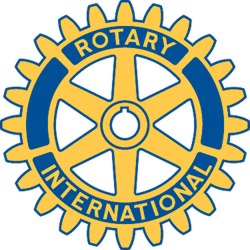 Rotary Club of New Bedford, MA - Weekly GAM
GAM...A nautical term describing the exchange of news between vessels departing from and returning to their ports...
2009
This Week
First off, those of you who were absent either on the 15th (as I was) or this week; and who (may) have missed the 15th's GAM, my stand-in editor for that date reports that a GAM was written, but apparently is completely lost in cyber-space thanks to technological vagaries, keeping us forever in the dark regarding the exciting Club activities of that date.
Now, that said, what seemed like a rather skimpy group at Pres. Sarah's sounding of the bell, actually turned into an almost full house for a very interesting and inspiring Rotary presentation by DG Nominee Charlie Murphy, his daughter Erin, and her friend Samantha Francis. The girls had the good fortune to be able to accompany Mr. Murphy on a Rotary trip to Honduras last year. Charley briefly reported on the use of the $1,000.00 donation made by RCNB - this money used to build a house for a family who had lost their home to a terrible storm last year. He began a presentation on the importance of the District clean water project of providing filters to the people of Honduras, then turned the program over to the girls who gave a very non-Rotarian look at the wonderful work that Rotary does in the third-world countries. Erin and Samantha's view was a look at geography and society that far surpassed anything that you could read about or watch on TV. Nice work, Charlie and Girls.
VISITORS AND GUESTS - We were joined today by Andy Parker and his wife Stacey, and their friend Sharon Stiffler. Andy was with us on April 1st at the Cafe Funchal meeting, too.
NEW ROTARIAN - OBR had the privilege and pleasure of inducting our newest Rotarian, Dan Pothier. Dan is a Financial Services Representative who works in Westport. Even before he was inducted, Dan was pressed into service by Pres. Sarah, taking attendance due to the absence of both Holly and Tom.
Coming Attractions
Don't forget the District Assembly on Saturday, April 25th, at Newport, RI. A great opportunity for Rotarians to get a closer look at District support activites.
And, May 6th, we will be visited by the Group Study Exchange team from Russia. Ellen and Sarah are coordinating events for this visit.
RCNB induction of new officers and directors at the Cafe Funchal on Wednesday, June 17th. Plan to attend and support Pres. Bob and his team.
Next Week
Our meeting will be held at the (relatively) new Waterfront Grill on New Bedford's waterfront. Yummy........ Just take Union Street down to the waterfront - turn right and just a few yards up the road turn left into the parking lot.
Odds & Ends - Lots to report...
FYI - District Governor Steve Silverman underwent open heart surgery at Brigham and Women's Hospital in Boston earlier this week. Word is that he is doing well. Our thoughts and prayers are with him and his family.
In case you missed it, our newest "little Rotarian" , John Daniel Suprenant came into this world on April 13th. His dad, Dan, says "he's an extremely handsome young man".... hmmmm, wonder why he would say that... and that mom and baby are doing fine.
Jennifer Costa, Marine Biologist with the Oceanarium, has been approved and is posted for membership
Marc S. reported that the recent food drive was a big success. NB Rotary accounted for 23 cartons of food. Message of thanks from the Hunger Commission of the United Way was included in his report.
GIVE THANKS - Carole appealed once again for Rotarians to list things that they are thankful for - and she knows that there are plenty! She welcomes e-mails and hand delivered "thanks lists" in preparation for compiling an extensive list in June.
And Finally
Since you missed some sparkling humor last week, here's a triple dose of Humor in Verse:
I often pause and wonder, at fate's peculiar ways,
For nearly all our famous men, were born on Holidays!
That Eve as the first Summer girl, there is no doubt at all.
For plainly we are told that she arrived before the Fall.
T'was in a restaurant they met - Romeo and Juliet.
He had no cash to pay the debt, so Romeo'd what Juli'et.
Orren Robbins
GAM Editor