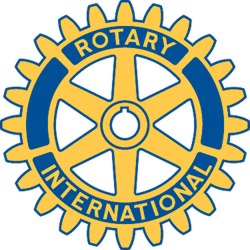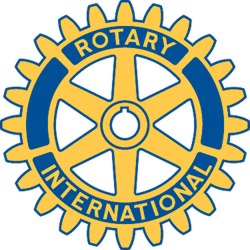 Rotary Club of New Bedford, MA - Weekly GAM
GAM...A nautical term describing the exchange of news between vessels departing and returning from its port...
November 15, 2007
Announcements
There is no Meeting scheduled at the Wamsutta on November 21st...We'll see you all at Breakfast with Santa on the 25th at the New Bedford Y.M.C.A.
Next Wamsutta Luncheon Meeting is November 28th...Nominations of Officers will occur on this date. Election of Board Members and Officers to follow in December. If you are interested in serving on the Board, contact Sarah LaMothe and Linda Silveira.
Breakfast with Santa is 10 days away (November 25th)...Sarah LaMothe has distributed tickets to most members for this event...It's pretty "short" money for the tickets...Hope that all of you make it point to consider selling/buying those that were alloted to you...
Also, the way we make money on this event is not through the tickets, but through ads on placemats we have printed for the event...It is a mere $25.00 to have your business' name on one "run" or $80 to be included on all "runs"...To date, Sarah reported we have 58 Ads committed to with a goal of 80 Ads we would like to sell...If you have been meaning to place an ad and haven't, please do so this week.
Many thanks to Sarah and her committee of Michelle LaPalme, Kristen Morgan and others who are working feverishly to make this a successful event for our Scholarship Fund.
Save the Dates!!!
December 1st is our Annual Battle of Bells...We're ringing at 2 Shaw's Markets and Walmart as well...Our head "Ding a Ling", Linda Morad is looking for your participation via an email sent out earlier this week.
December 5th. Your Club is on the road again for $Million Dollar Meal$ at the Salvation Army...This time we'll be sorting toys for wrapping...Be part of the team to help rack up our volunteer hours this year.
Speaking of fundraisers...The Wine Tasting Committee met last week prior to our lunch meeting...Tickets for the event on April 11, 2008 will be $60.00...Start thinking now about your list of potential buyers and give them the date to set aside in advance...Tickets are forthcoming...
At Last week's meeting, we heard a most interesting Classification Talk from our own Dr. H. Ram Chowdri...Much of his discussion centered on his work with M.I.T. on an International Basis. There, they have collaboratively sought to provide medication solutions to H.I.V. patients in Third World countries...If you missed his presentation, it was truly dynamic...Clearly, one of our most interesting cllassification talks yet...
Finally, the long awaited District Rotary International Foundation Dinner was held last nite...If you were unable to attend, it was a great experience for the 20 Rotarians and family members in attendance. For the second year in a row, your club was recognized for its generosity to the Every Rotarian, Every Rotarian Year campaign. I.P.P. Carole Johnson was presented with the award by PDG Terri Fitch, with R.I. President Wilf Wilkerson looking on. A proud experience for all in attendance (900 people were at this event). By the way, the ride up and back went very well courtesy of Cardoza's "Magic Bus", so dubbed by our own Ron Kierstead...
See you at Breakfast with Santa...
Pres. Jim