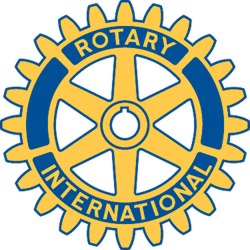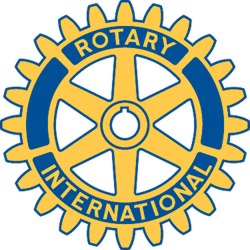 Rotary Club of New Bedford, MA - Weekly GAM
GAM...A nautical term describing the exchange of news between vessels departing from and returning to their ports...
2009
This Week
Capping what is traditionally one of the busiest weeks in the live of the New Bedford Rotary Club, our 15th annual Wine Festival went off last night without a hitch. A good time was had by all, and a goodly amount of $$$$ raised for our treasury in support of community and international "saving and changing lives" projects.
A great deal of thanks goes to chairman Stu Lawrence and his committee of Sarah, Bob, Ron, Ron, Linda, Linda, Tara, Holly, David, Julie, and several others that I have failed to list. Kudos too to Cafe Funchal for providing fine food and facilities for this importan fund raiser, for Cardoza's for providing ample wine and spirits, for the many folks who purchased tickets, who gave donations of auction items, and the musical trio that provided background - all important to this successful event.
Final numbers are not in yet, but will be announced as soon as confirmed. A big hip, hip hooray in in order.
Our Wednesday meeting, also at the Cafe Funchal, was an excellent preview of the food and function space that the Cafe provides.
Visitors on Wednesday were: Dan Poithier; and we were joined by Andy Parker, a New bedford businessman who accepted the invitation on our web site, and who we hope we'll be seeing more of.
Coming Attractions
Michelle H. reminded us of the United Way's Annual Awards Dinner Celebration scheduled for Wednesday, April 8th at White's of Westport. One of the highlights of this event is the presentation of the Bill Cabral Memorial Award - this year going to Dorothy Cox, Dartmouth Rotarian and former NB Rotary member and Past President. Tickets are $50.00 from the United Way.
Next Week
Surprise - I often fail to ask, and others fail to tell me, so you should all plan to attend knowing that it will just be a spectacular meeting missed if you are not present! It's kind of fun being GAM editor because I can say things like that, and provide a weekly sampling of really, really, really good humor without worry of criticism 'cause no-one else wants the job!
Odds & Ends
President Sarah has asked me to remind you that application materials for the 2010-2011 Rotary Ambassadorial Scholarships of the Rotary Foundation, are now being accepted. The application can be downloaded from the RI web site - www.rotary.org. If you know someone that you feel would be a good candidate, please be sure to ask them to contact us for more information.
A week or so ago Carole asked me to mention Thankful Thoughts that she had proposed several month ago. Today I found the "Foundation Garden Planting the Seed for those less fortunate" form that she had provideed. Miss you money and Greatful Giving dollars go the Rotary Foundation and you get a plug in the GAM for just a $$buck.
And Finally
"What are you studying in college now?" asked the fond mother of her son, who was a freshman. "We have just taken up molecules", he responded. "That's fine", said the mother. I hope you will like them. I always tried to get your father to wear one, but her couldn't keep it in his eye!"
Orren Robbins
GAM Editor