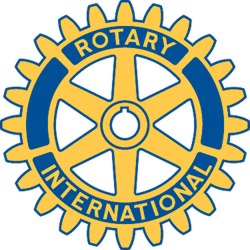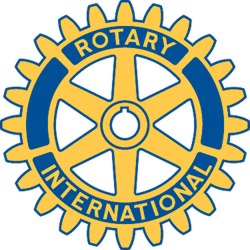 Rotary Club of New Bedford, MA - Weekly GAM
GAM...A nautical term describing the exchange of news between vessels departing from and returning to their ports...
2009
This Week
Today the last will become the first - The GAM wants to give recognition to vice-president David who was called into action, mid-program, by the departure of pres-elect Bob and pres Sarah - both off to other Club related projects.... we can see that he's ready to take over at any time.
Meeting started with pres Sarah reading a nice note of thanks for our donation to the United Way in memory of Sue's mother, Annie Fernandes.
Stu made another appeal for reports on Wine Tasting ticket sales - noting that time's a-wasting and he needs ticket count to order food and glassware, etc. Please keep in touch with him by phone or e-mail. Keep after those silent auction items, too.
Just a reminder - you received an e-mail from Linda last week about a "Rotary information table" at the wine tasting. Volunteers are needed as well as Rotary related materials. Call or e-mail Linda if you can help.
Now, to the program - presented by our own Pam Maloney. Pam introduced her guest Ed Silvia, a farmer from Somerset, and gave an extremely informative report on the Farner's Maket at Clasky Commons, and the Green Bucks program that provides fresh farm products for hundreds of families in the Greater New Bedford area each summer. This program, started several years ago with a grant administered by the United Way, has grown and expanded in scope thanks to folks like Pam and Ed, and a lot of volunteers. Farmer Ed joined into the presentation with his unique perspective and added an important but generally unheard look at the value of fresh foods from the farmer's viewpoint. The Farmer's Market is slated to become an addition to the annual Waterfront Festival this coming fall. Time to get rid of the so-called "3,000-mile salad" and start thinking more locally was the undeniable theme presented today. If you'd like to help, contact Pam.
Coming Attractions
Carole put in a plug for a Texas Hold'em Poker Night tomorrow, Sat. 3/14, at Our Lady of Light in Fall River - proceeds to benefit CFC Operation Christmas & A Wish Come True. Better call her ASAP if you're interested.
Next Week
As incorrectly reported in last week's GAM (not my fault, by the way) our program on the 18th will be Deep Blue Discoveries, presented by Jeff Croll - a look at the underwater world that you won't want to miss.
Odds & Ends
NB Rotary Club is being well represented at New England PETS (President-Elect Training) with incoming presidet Bob Smith, and Assist Governor Ron Melbourne in attendance.
By the way, very informative District Governor Newsletter is now on the Internet. If you're planning to print it out - be prepared, it is 17 pages long!!!!
Dig in a bit deeper. Weekly meal and member cost has risen to $14.00. The good news for Holly is that she needs a lot fewer $one's for change!!!
For the record - pres-elect Bob, and past-pres Carole both "made up" at Fall River last week.
And Finally
Two parsons were having lunch at a farm during the progress of certain anniversary celebrations. The farmer's wife cooked a couple of chickens, saying that the family could dine on the remains after the visitors had gone. But, the hungry parsons wolfed the chickens bare. Later the farmer was conducting his guests around the farm, when an old rooster commenced to crow al lib. "Seems mighty proud of himself", said one of the guests. "No wonder," growled the farmer, "he's got two sons in the ministry"!
Orren Robbins
GAM Editor