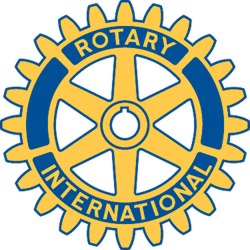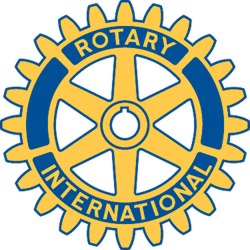 Rotary Club of New Bedford, MA - Weekly GAM
GAM...A nautical term describing the exchange of news between vessels departing from and returning to their ports...
2009
This Week
We'll start with a thoughtful piece that some of our newer Rotarians may not have seen. TO BE A ROTARIAN - To be young is to swim in pools you did not dig. To be a Rotarian is to dig pools in which you will not swim. To be young is to dance to music you did not write. To be a Rotarian is to write music to which you will not dance. To be young is to sit under trees you did not plant. To be a Rotarian is to plant trees under which you will not sit. To be young is to seek benefits from a city you did not build. To be a Rotarian is to build a city and community from which you will not benefit. That is what Rotary is about..... Now, add "To be a Rotarian is to work at unpacking and stacking groceries that you will not eat".... and you have this weeks community service project at MOLife's food pantry. A good turnout of Club members made short work of helping that worthwhile food project that feeds an average of 400 families each week. This was a Million $$$ Meal - so please remember to contribute whether you were present or not. Thanks.
VISITORS AND GUESTS - Joining us today were former member Gary Schuyler, YMCA top dog came along with Dan Berry; and Dan Pothier, potential member with us for the second time, pitched in on the work project like a good Rotarian should.
Next Week
Pres-Elect Bob has lined up what looks like a really interesting and exciting event for the March 11 meeting - Jeff Croll will introduce Deep Blue Discoveries - an underwater voyage that will inspire (perhaps) more of us to join Bob and his wife Carolyn on their next scuba diving expedition. This is one you won't want to miss!!!
Odds & Ends
Board meeting - Tuesday, March 10th - 4:30 PM at Better Community Living. Don't forget - every Rotarian is invited to join the Board and get an inside look at Club business - and it's a "make-up" opportunity if your attendance #'s are slipping.
Looks like the complications with getting a license for our 15th Annual Wine Tasting event are being resolved and it will go on as planned on April 2nd. Ticket sales are important!!!! Sell, sell, sell - and don't forget to turn in sales to ticket-master Ron as soon as possible, and silent auction items to Tara so that she can keep track of planning that portion of this important event.
Pres. Sarah sends Kudos to Stu and Linda M - issuing them honorary "make-ups" for their work on the Wine Tasting publicity. Linda has booked Stuart on a whirlwind series of radio appearances and has taken care of print publicity too! Good work!
Speaking of make-ups, OBR and Ron M spent last Saturday morning at White's at a District 7950 training session aimed at providing assistance with District and International connections for incoming District Governor Terry Humfreys.
And Finally
A man who disliked work was stretched out under the protecting shade of a tree when his wife went out and awakened him. "Loafing, loafing, continually loafing!" she said. "Well", he replied, "it beats doing nothing, don't it?"
Orren Robbins
GAM Editor