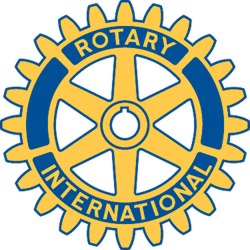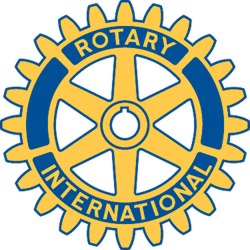 Rotary Club of New Bedford, MA - Weekly GAM
GAM...A nautical term describing the exchange of news between vessels departing from and returning to their ports...
2009
This Week
We were informed and entertained today by Tara Pacheco, Senior Program Director for YMCA Southcoast, who enthusiastically gave her 'Classification Talk'; giving us a great deal of insight into one of our newer members. Tara, once known as the "swimming girl", who bills herself as one of the few people in the area who "goes to work in a bathing suit", told of her life-long love of swimming, and the satisfaction that she finds from her job of coaching and training the YMCA swim team, and the joy that her 13 years of YMCA employment has given her. Tara is a native New Bedfordite
who loves the City, and loves living and working downtown. Her goal, admittingly, is to spend her life at the beach!
The YMCA is holding a Scholarship Fund breakfast at their downtown location on Tuesday, March 5th. Rotarians are encouraged to attend - call Tara of Dan at 508-997-0734 Ex. 45 - for more info.
VISITOR today was Donna Nova, Mortgage Broker for BANK5, guest of Nancy Wood. Donna is now working at BANK5 downtown office.
MAKE-UP - Rich Medicke gave a brief, interesting, report on his recent visit to the Rotary Club of El Paso, TX.
Next Week
Meeting will be a Million $$ Meal work party at the MOLIfe Food Pantry on Pleasant Street. This community service project is a great opportunity to help a very worthy program and to have a fine fellowship event at the same time.
Odds & Ends
Kathy reported that the Poetry & Popcorn event at the Lawler Library on Tuesday was a very positive experience with good exposure for our Club because of our financial support. The "Teen Room" planned for the library is being supported by a donation from us, too.
Stu Lawrence urges "Sell those tickets and get those silent auction items" in support of our 15th Annual Wine Tasting event planned for Thursday, April 2nd. Stu asks that we report ticket sales, and turn in cash to him weekly, so that he is able to maintain accurate records and keep up to date on progress.
NOTICE - Effective Wednesday, March 4th, our weekly meal contribution will increase by $2.00 - up from $12.00 to $14.00 as the Wamsutta Club finds it necessary to keep up with ever increasing food and labor prices.
BOARD MEETING - will beTuesday, March 10th at 4:30 PM at BCL. Mark your calendar - good opportunity for all to learn more about Clun business, and get a make-up, too!
Pres. Sarah still looking for candidates for RYLA confrence scheduled for Brewster (down on the Cape) May 8th-10th. Young folks with leadership interests can gain a great deal of knowledge and confidence from this program. Sarah has all the details for interested folks.
.
And Finally
An Alabama man was talking with a man from Maine. "As near as I can see," said the Alabaman, "there ain't much difference atweens we-uns and you-uns, 'cept that that we-uns reckon, and you-uns guess." "That's 'bout all, neighbor," replied the Maine man," 'cept that we can guess a plaguy slight better than you can reckon!"
Orren Robbins
GAM Editor