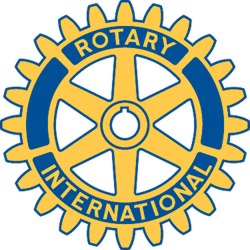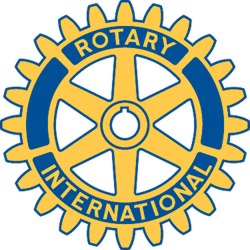 Rotary Club of New Bedford, MA - Weekly GAM
GAM...A nautical term describing the exchange of news between vessels departing and returning from their ports.....
2009
This Week
Another warm, wild and wonderful Wednesday at the Wamsutta! Pres Sarah announced that our guest speaker had cancelled out at the last minute, so today's meeting would be the Club Assembly that had been posponed due to weather earlier this winter.
First order of business was to report that new Rotarian,Toni Arsenault, was doing well after a recent surgery at St. Luke's.
Our one visitor was Dan Pothier, another bright young man who was responding to the invitation on our Club web site, was the guest of Pres. Sarah. Dan had the good fortune of sitting next to Pres-Elect Bob Smith, so he got a real thlrough introduction into Rotary from one of the best!
The balance of the meeting will be covered in Odds and Ends section today.
Coming Attractions
Time's a'wasting on two community events - both scheduled for Tuesday, February 24th. First up at 6;00 PM is Poetry & Popcorn at the Lawler Library on Rockdale Avenue. Our Club is sponsoring this program of original poetry readings by local High School students in a competition for cash prizes that we will donate. Kathy Castro invites Rotarians to stop by - there is no charge to attend.
Also, Pres. Sarah has tickets for the YWCA's 6th Annual Red Dress Fashion Show - with 6:30PM dinner at the Century House in Acushnet, also Tuesday evening. Call Sarah if you'd like to go to this YWCA fund-raiser. Seating is limited, so tickets for admission are a must! There's a silent auction that night, too.
Odds & Ends
Club business at today's meeting included a discussion by Pres. Sarah about holding a joint community event in conjunction with the Fairhaven and Dartmouth Rotary Clubs, late in March in celebration of Rotary's "Service Above Self" month. Plans are for a regional food drive that would encompass drop-off points at supporting business locations at as many locations as possible. It is anticipated that the United Way food pantry would be able to help with the round-up and disbursement of donated goods. More on this later.
Stu Lawrence and Ron Kierstead gave an indepth report on progress of the 15th Annual Rotary Wine Tasting event, scheduled for Thursday, April 2nd at the Cafe Funchal in NB's North End. In addition to a vast array of Mediterranean wines and cognacs, Cafe Funchal will be setting up a full buffet promising delicious dining, and music and a silent auction will also be included. Ticket price will be $50 each, and sponsorship packages that include 10 tickets, will be $400 this year. Each Rotarian is encouraged to sell at least ten tickets to ensure that this will be another successful major fund-raiser for our Club's efforts to support various community organizations. Ron is in charge of tickets, and Tara has volunteered to oversee the silent auction this year. Your support is important!!!!!
FYI - If any Club member is thinking about attending the Rotary International Convention in England this spring, they should be aware that there are some very attractive air fare and ealry registration values being promoted by RI. A world-wide convention in relatively close to home jolly old England will be a great attraction for many USA and Canadian Rotarians.
Not too soon to start thinking about acquaintences and associates who might be candidates for Rotary Foundation Ambassadorial and World Peace Scholarship programs. OBR has applications and information on these important Rotary projects that he'll readily share!
And Finally
A doctor who had taken up as his specialty the treatment of skin diseases, was asked by a friend how he happended to select that branch of medicine. "There were three perfectly good reasons", replied the physician. "My patients never get me out of bed in the middle of the night; they never die; and they never get well!"
Orren Robbins
GAM Editor