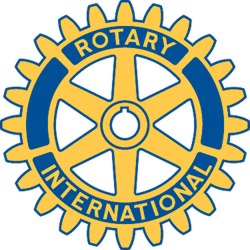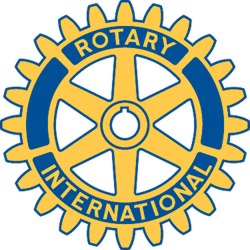 Rotary Club of New Bedford, MA - Weekly GAM
GAM...A nautical term describing the exchange of news between vessels departing and returning from their ports...
2009
This Week
The weather got the best of us today and rather than risking our physical well-being, Pres. Sarah declared a "snow day" and cancelled the meeting. Good move - it would have been a sloppy and slippery, somewhat sparsely seated sampling of Rotarians to say the least!
I think that you all have seen an e-mail from DG Elect Charlie Murphy, forwarded by Pres. Sarah earlier this week, but I will repeat the message here so that it becomes a part of the official record of our Rotary Club, forever stored in the memory of our web site. His message:
"Well, I am back from Honduras and have lots ot stories to share...some funny ones again of course.. it is Murphy's Law. I have attached the ENORMOUS thing that the Rotary Club of New Bedford has done for family in Honduras... you should all feel proud that you have built a house for a family that was in desperate need. I am so grateful for the Rotary Club of NB and all you have done for this family. You are the reason why Rotary exists and you have made a REAL difference in many lives!! As the pictures come in I will share them with you. I am so proud to be a Rotarian and to be in the company of people who ARE making a difference in the lives of other people. Thank you, Thank you, Thank you!!!! Charlie"
Next Week
Don't forget - Wednesday, February 4th, noon at the Salvation Army HQ for a Million $$$ Meal, the Army's annual "Thank You" gathering honoring all of the various organizations that provided assistance with their Holiday bell ringing program. Oh, by the way, we will (humbly) accept the trophy recognizing our winning over Kiwanis in that annual competition!!!!
Odds & Ends
In my e-mails this week was a message forwarded to me by the Dartmouth Rotary Club that may be of interest to some NB Rotarians. It was an e-mail sent to them by the Rotary Club of Canton, Ohio, about a fund-raiser that the Canton Club is holding. Canton is the home of the Pro Football Hall of Fame, and has an annual event each year during their city's "Hall of Fame Week" in August. It consists of inviting other Rotary Clubs to sell tickets to an "all expense paid 4-day trip for two" to Canton. This can be a Club fund-raiser or just of individual interest. If you are interested, I can forward the entire message to you.
And Finally
First student - "Great scott! I've forgotten who wrote 'Ivanhoe'." Second student - "I'll tell you if you can tell me who the dickens wrote 'The Tale of Two Cities'."
Orren Robbins
GAM Editor