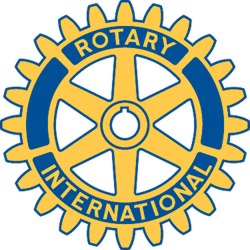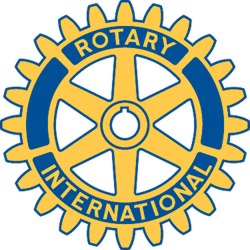 Rotary Club of New Bedford, MA - Weekly GAM
GAM...A nautical term describing the exchange of news between vessels departing and returning from its port...
2009
This Week
Our Yankee Swap meeting took on all of the action of a game of Musical Chairs, as Rotarians gifted, re-gifted, swapped, bartered, engaged in deception, tried to invoke sympathy for loved ones, and generally had a good old-fashioned Swap - either closely following Pres.Sarah's new 'rules of the game', or ignoring them completely. Most popular gifts seemed to be lottery tickets, gift cards, and a mysterious book entitled "Wierd Massachusetts", but candles, candy, wine and soap got into the act, too. Lots of fun for all, and those who missed this meeting missed a classic Rotary experience.
VISITORS AND GUESTS - We were joined today by occasional visitor, Brockton Rotarian, Lew Victor, who through the generosity of Pam was able to get a gift, too! The First-Citizen's trio of Toni Arsenault, Lisa Faria and Bob Bogart were also in attendance.
Chief Ding-a-Ling, Paula, gave the long-waited report on the Battle of the Bells - Rotary Clubs raised $2,545.57 on December 6th, besting the Kiwanian effort in this annual competition, by just over $1,000.00
Coming Attractions
BOARD OF DIRECTORS MEETING - Tuesday, January 13th at Better Community Living, 4:30 PM. Good opportunity for any Rotarian to attend and get a "make-up" in addition to exposure to Club business.
SALVATION ARMY "Thank you" LUNCH - Always a great community service project - a Million $$ Meal in recognition of all of the volunteers in their annual Holiday fund-raising. February 4th - mark your calendar.
Odds & Ends
First drawing of our Calendar Raffle produced (as expected) seven winners. Donna Klampkin, Carolyn Smith, Mrs. Bergali (sp?), Jill Amaral, Steve Pinto, Jane Jacobsen and Jamie Gonsalves went into the record books for prizes valued at $50 or more. Just wait 'til next week!!!
Though no final count was reported, it looks like this will be a very profitable enterprise - Pres. Sarah expressed thanks to Bob Smith, Kristen and Mark S. for their work.
WINE TASTING - Stu reported on a very unusual situation - No location as yet for this important event. We need a spot that can handle 300-400 people, and with a parking lot to accommodate that many, too. Problem is we've been using places that have thier own "bar", and this has caused problems, so a location that does not have a liquor license is needed. Help if you can!
CONDOLENCES this week to Mark Shpritzer on the loss of his father a few days ago, and to Pres. Sarah who just lost her uncle. Please keep them in your prayers.
DISTRICT NEWS - Sad to report that past DG Paul Welch has been stricken and hospitalized. Those of you who know Paul know him as a wonderfully warm and dedicated Rotarian. Keep him and his family in your prayers, too.
And Finally
"Charlie", said the teacher sternly, "do you know that you have broken the eighth Commandment by stealing James' apple?" "Well", explained Charlie, "I might just as well break the eight and have the apple as to break the tenth and only covet it."
Orren Robbins
GAM Editor