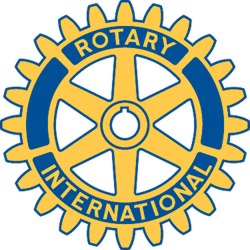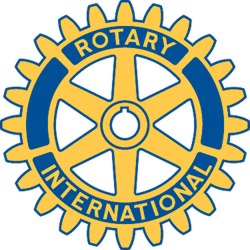 Rotary Club of New Bedford, MA - Weekly GAM
GAM...A nautical term describing the exchange of news between vessels departing and returning from its port...
2009
This Week
Happy New Year to all!
For my first GAM of the year 2009, I want to wish you all a Happy, Healthy and Prosperous New Year!
Since we did not have a meeting on Wednesday, I'll just make something up, engage in casual chatter, hum a patriotic song..... You know - hum hummm hummmerica, and recite the Four-Way Test to keep Rotarians in that aforementioned warm Rotary frame of mind.
Alan helped to make up something last week, based upon my Rhyme of the Cities. His offering:
"Little Lulu's beau Henry, in puritan times, went to invite her out to a party,
But she had been sick, so the first thing he said was, my Honey Lulu, How ah' ye?"
For casual chatter, I'll just mention that on Thursday morning, it was 6-degrees outside - enough to make anyone's teeth chatter.
You've already heard my patriotic song hummed (well, seen, actually).
And, The Four-Way Test for today is to say the Four-Way Test backwards, without looking!
Next Week
Back to basics - Rotary meeting at 12:15 PM on Wednesday the 7th, at the Wamsutta Club. Bring a gift for the Yankee Swap, bring your Calendar Raffle stubs and money from sales - remember, it's important that we have sold at least 500 tickets to make this project a success. 600 would be even better! The first seven winners will be drawn that day so it is imperative that Rotarians who are not able to attend the meeting get their stubs and money to someone who is planning to attend. See you there!!!
... and finally, for skeptics who debase my humor, I call your attention to page 4 of the January 2009 edition of the Rotary Magazine, where Editor-in-Chief, Vince Aversano, talks about an effort to "bring more levity" back to Rotary.... so hah! In honor of this new philosophy, I'd like to abandon my 1938 humor for one GAM edition, and share with you a joke that was in the latest issue of Reader's Digest, that really breaks me up. hope you feel the same.
"A tough old Badlands rancher once told his grandson that the sdecret to long life was to sprinkle a little gun powder on his oatmeal every morning. The grandson did this religiously, and he lived to be 93. When he died he left 14 children, 28 grandchildren, 35 great-grandchildren ... and a 15-foot hole in the wall of the crematorium!
P.S. If this GAM is a mess, different type sizes, different color, etc., it's all my fault for being so technologically disadvantaged. Next time Amanda visits me I'll have her give me a lesson on how to outsmart the system that I'm working with that continually outsmarts me!
Orren Robbins, Editor