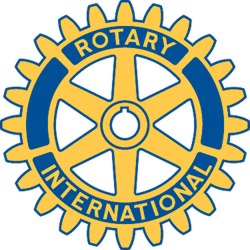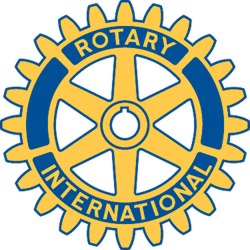 Rotary Club of New Bedford, MA - Weekly GAM
GAM...A nautical term describing the exchange of news between vessels departing and returning from its port...
2008
This Week
Happy Holidays to You All!!!
Although there was no Rotary meeting this week because of the Christmas Holiday, I thought it appropriate to have a GAM anyway so that Rotarians would not lose that warm Rotary feeling that they always get from this weekly missive. Because there is no meeting to report on, I feel it only right to use the space for more of my 1938 form of humor. Hence:
A RHYME OF THE CITIES
Said little Johnny to the owl: "I've hear you're wonderous wise,
and so I'd like to question you, now please don't tell me lies.
"The first thing, then, I'd have you tell, my empty mind to fill,
Pray, was it that explosive beef that made Chicago, Ill?
"I've hear it said, yet do not know - in fact it may be bosh -
Then, tell me, is it lots of dirt that makes Seattle, Wash?
"When certain things will not go straight, to right them we should try;
So, maybe, you can say what 'tis that sets Providence, R.I.?
"Another thing I wish I could inform my waiting class,
Is just how many priests it takes to say the Boston, Mass?
"This is the time of running debts, as you must surely know;
This secret, then, impart to me: How much does Cleveland, O?
"In ages, too, you must be learned, more so than many men;
So, tell me now in whisper, please, when was Miss Nashville, Tenn?
"It takes great heat the gold to melt, and iron takes much more;
Then is it true, that way out West, the rain melts Portland, Ore?
"Some voices are so strong and full, and some so still and small,
That I have wondered oftentimes, how loud could Denver Col?
The owl scratched his feathered pate: "I'm sorry, little man:
Ask someone else, I cannot tell. Perhaps Topeka, Kan!"
Odds & Ends
No meeting next Weds, December 31st, as you know. Celebrate the New Year with responsible joy, and confidence that things must get better!
SELL THOSE CALENDAR RAFFLE TICKETS! Sales must be complete by January 7th when the first drawing will be held. Extra tickets can be had by contacting Bob Smith, Pres. Sarah, Holly and others on the fund-raising committee. Reaction by folks who have received raffle entries as gifts has been most enthusiastic - Imagine, 31 chances to win $50 or more - an investment of only 32.5-cents a day - you can't buy lottery tickets from the Commonwealth of Massachusetts that reasonably!
And Finally
Don't forget Yankee Swap coming up on Wednesday, January 7, 2009. Bring a new gift (or re-gift that ungodly wierd thing you received from your Aunt Bertha) and join in the fun!
Orren Robbins
GAM Editor