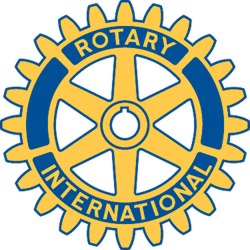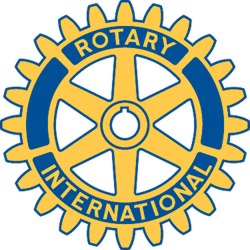 Rotary Club of New Bedford, MA - Weekly GAM
GAM...A nautical term describing the exchange of news between vessels departing and returning from its port...
2008
This Week
Today's meeting was our annual community service trek to the Salvation Army HQ to help set up Santa's Gift Shop in preparation for the hundreds of families that will be 'shopping' there, thanks to the generosity of the Salvation Army and its many supporters, in the next week or so. (Some Rotarians, it was reported, were seen taking advantage of lulls in activity to do some playing with the toys themselves.)
The need is great and the thousands of toys and gift items on display provide opportunity for the families to be able to bring the joy of Christmas and the wonder of Santa Claus to many area homes that would otherwise have very bleak Christmas mornings.
Over twenty Rotarians and guests took part in this important endeavor, also enjoying a Million $$ Meal luncheon of pizza, salad and ....yummy.... heavily frosted layer CAKE!!
VISITORS AND GUESTS for today's event were Kevin's co-workers Toni Arsenault and Bob Bogart; and Alan's wife Joy.
Next Week
In keeping with the times, next Wednesday will also have a Christmas theme, with gifts for the residents of Bridge House being wrapped during, and delivered after the meeting. It has been rumored that Santa, himself, will be joining in this event.
Odds & Ends
A very spirited Board of Directors meeting on Tuesday resulted in Club approval of financial support for several projects including: Community Connections Task Force for Foster Care SWupport, UMass Dartmouth Compeer Program, Holy Family Holy Name St. Nicholas Fund, The United Way Nativity Prep, MOLife Food Pantry, and District 7950 Honduras "changing & saving lives" project. District Governor Nominee Charlie Murphy attended the meeiting, making the pitch for the Houduras project that he will be personally involved with next month.
Other board business included an in-depth financial report by treasurer Rich Medicke who reported that the Club has outstanding receivables totalling over $2,000.00. The list is long, and quite obviously flawed, so Rich has been assigned the task of "clearing it up." Many members will be contacted by Rich to resolve these discrepancies and balance the books. Please cooperate with him and do not be offended that your name is on the list because that list obviously has much incorrect data that needs to be dealt with.
POSTED FOR MEMBERSHIP - Proposed members, Toni Arsenault and Lisa Faria, have been approved by the board. These two associates of Kevin Inkley, have been to several meetings and will be inducted soon.
OFFICER AND DIRECTOR NOMINATIONS - In keeping with Rotary policy, nominations for the following officers for Rotary year 2009-2010 were placed and approved by the board. President, Bob Smith; President-Elect, David Biggs; Vice-President, Kathy Castro; Secretary, Michelle Lapalme; Treasurer, Nancy Wood. Members are asked to submit nominations for Board of Director to President Sarah before the end of this calendar year.
And, speaking of Calendars. SELL THOSE CALENDAR RAFFLE TICKETS! The goal is to sell a minimum of 500 tickets before the end of December, with daily drawings to start immediately on January 1, 2009. This raffle is a great opportunity for Rotarians to purchase a very reasonably priced, and very potentially rewarding gift for family, friends, associates and others.
And Finally
An inspector, examining a class in religious knowledge, asked the following question of a little girl, intending it for a catch: "What was the difference between Noah's Ark and Joan of Arc?" He was not a little surprised when the child, answering, said: "Noah's Ark was made of wood and Joan of Arc was maid of Orleans."
Orren Robbins
GAM Editor
Okay, okay English majors, last weeks comment about dressing for the Battle of the Bells should have said "dress warmly" - see you Wednesday - no meeting for the two weeks after!!