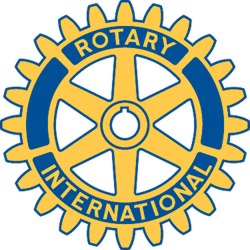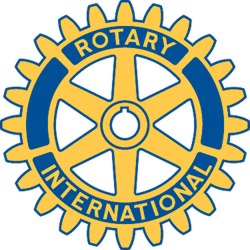 Rotary Club of New Bedford, MA - Weekly GAM
GAM...A nautical term describing the exchange of news between vessels departing and returning from its port...
2008
This Week
My fellow Rotarians - This will be a sort of interim GAM - a brief report on today's Breakfast With Santa, a few reminders of upcoming events, and a special Holiday Greeting for all occasions and all persuasions.
Breakfast With Santa was a huge success with over 200 mothers, fathers, sons and daughters - and over twenty Rotarians braving the chilly damp morning. Food, fun and fotographs with Santa was the theme of the morning and everyone seemed to be having a jolly time, to be sure. Santa, himself, had made the trip from the North Pole, and was happy to see so many visitors. In my brief interview with him he described the event as the "best time ever" - expressing his joy at being able to visit with so many good little girls and boys.
Thanks to all who helped out - especially Lori Biggs who oversaw the craft room where dozens of children made Christmas ornaments, the Veteran's Transitional Housing group who prepared and served the food, and Rotarians who helped out with so many things necessary to a successful event such as this.
Next Week - well, not really next week, more like this Wednesday.
Rotary as usual, December 3rd, at the Wamsutta - with word of a surprise being strongly rumored so we hope that everyone will attend!
Odds & Ends
Don't forget the Battle of the Bells on Saturday, December 6th - Paula is coordinating, so be sure to let her know what shift you would like to work.
Calendar raffle for the month of January is firmed up and tickets ready to be sold. Pick up info on Wednesday.
What was the Ace of Spades doing on the roof of the breakfast area this morning??? Umm . . hopefully someone from the YMCA will have an answer by Weds.
Bad news for District 7950 - Neither Pam Jennings or Alyssa Bowen, both District candidates for World Peace Scholarships, were chosen from this years over 275 world-wide applicants.
And Finally
A POLITICALLY CORRECT HOLIDAY GREETING THAT CAN BE USED BY ALL - SHAMELESSLY TAKEN FROM THE DECEMBER ISSUE OF "THE AMERICAN LEGION MAGAZINE"
Best wishes for an environmentally conscious, socially responsible, low-stress, non-addictive, gender-neutral, winter solstice holiday, practiced within the most joyous traditions of the religious persuasion of your particular choice, but with respect for the religious persuasion of others who choose to practice their own religion, as well as those who choose not to practice any religion at all. Additionally, a fiscally successful, personally fulfilling and medically uncomplicated recognition of the generally accepted calendar year of 2009, but not without due respect for the calendars of choice of other cultures, whose contributions have helped make our society great, without regard to race, creed, color, religion or sexual orientation.
(Disclaimer: This greeting is subject to clarification or withdrawal. It implies no promise by the wisher to actually implement any of the wishes for her/himself or others, and no responsibility for any unintended emotional stress these greetings may bring to those not caught up in the holiday spirit.)
Orren Robbins
GAM Editor