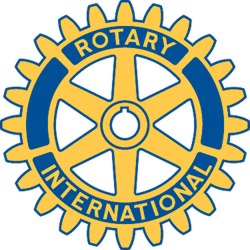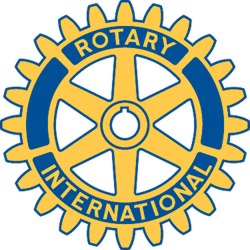 Rotary Club of New Bedford, MA - Weekly GAM
GAM...A nautical term describing the exchange of news between vessels departing and returning from its port...
2008
This Week
A relatively small, but certainly lively group, met for what turns out to be the next to final RCNB meeting of the first half of "New Boss" President Sarah's official Rotary Presidential Year. (A bit of a run-on sentence, but you get the idea!)
Our program was an inspirational appeal by Past Pres Carole, clelebrating Rotary Foundation Month with her usual clever, subtle and timely appeal for the 'Every Rotarian Every Year' program of Foundation financial support. She pointed out the world hunger problem by transporting us to one of the poorest third world nations, and reading a "Letter to Alan" in which although she sympathized with his hunger, poor water problems and substandard living situation, she found it very difficult to give him much thought and support due to the pressures of her busy USA life - you know, golf, tennis, theatre, busy shopping days, complexity of dining places selection, beach time, travel.... and on and on.
Her message - Rotary International is a beacon of hope - and its mission of changing and saving lives can only be accomplished by our financial support of the Rotary Foundation.
Responding, in true Rotary tradition, Kevin Inkley challenged members present to join him in a foundation Paul Harris team system - He and four other Rotarians pledging $200 per year for five years, with one of the team receiving a Paul Harris recognition award each year based upon the $1,000.00 that the team would contribute..... and so, in true Rotary fashion, Holly, Julie, Michelle H., Kathy, Sarah and new member Bill, jumped up to volunteer support - leading Kevin to set a goal of two Paul Harris teams to be commited in the next few weeks. Holly will take care of the bookkeeping for any team member who wishes to set up a weekly or monthly contribution program.
VISITORS TODAY - Toni Arsenault and Lisa Faria - Kevin's guests again this week.
Coming Attractions
Lots to keep track of in the next few weeks:
Wednesday, November 26th - No meeting, Thanksgiving Eve.
Sunday, November 30th, Breakfast with Santa at the YMCA - Troops asked to be there by 8:45 AM to help get set up. Ticket count needed ASAP to ensure ample food.
Wednesday, December 3rd, regular meeting at the Wamsutta - Coluld be a surprise!?!?!?!? Don't miss it.
Saturday, December 6th - Battle of the Bells. Sign up with Paula - still some openings that need to be filled.
Wednesday, December 10th will be the annual 'work party" (if you call playing with toys work) lunch at the Salvation Army.
ALSO ON THAT DATE - "Dance into the Holidays" with Matty B - Dinner and Dance at Rachels Lakeside to support the SCHWARTZ CENTER FOR CHILDREN. Tickets, call 508-726-3346
Wednesday, December 17th, Bridge House project gift wrap and distribution.
......and then it's Christmas and New Year's Eve Wednesdays off - Then back to reality January 7,2009 when we have our annual Yankee Swap party!
Odds & Ends
Pres Elect Bob Smith, in his usual generous way, put in a plug for Thanksgiving Turkeys for the Salvation Army - His slick sincere approach won him turkey contributions from OBR, Julie, Nancy, new Rotarians Bill and Dan, to who he expresses thanks - and of course he'll put in one himself.
Condolences to Sue Whitney on the passing of her mother, Annie Fernandes, earlier this week.
Pres Sarah read a thank you letter received from Rotary Scholarship recipient Shakeela Najjar.
Happy $$$'s gathered will be used to "salt" the kettles on the 6th.
And finally -
"Here boy", said the man to the boy who was helping him drive a herd of cattle, "hold this bull for a minute, will you?" "No", answered the boy. "I don't mind being a director in this company, but I'm darned if I want to be a stockholder."
I've probably forgotten something, but. Have a happy and healthy Holiday!
Orren Robbins
GAM Editor