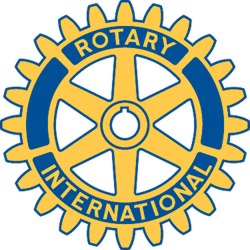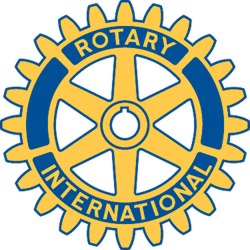 Rotary Club of New Bedford, MA - Weekly GAM
GAM...A nautical term describing the exchange of news between vessels departing and returning from its port...
2008
This Week
Early Wednesday evening was a wonderful way to spend a couple of hours with Rotarians and their guests - enjoying stimulating conversation, eating sumptuous scallops, shrimp. quiche and more - and having the opportuity to tell some very nice community people (and prospective members) about the value and responsibility of Rotary Club membership. We had a great turn-out with about 22 members and 17 guests in attendance!!
President Sarah kicked off the brief business session outlining Rotary Club's role, and introducing a few folks to help further explain Rotary to our guests.
Charlie Murphy, Past President of Fairhaven Rotary Club and District 7950 Governor Nominee, told of the work our Club has done in connection with his organization, the MOLife Food Pantry in downtown New Bedford, and the value of our service to the hundreds who count on the Food Pantry to supplement their budget.
Derek Heim, Executive Director of the Dartmouth YMCA spoke about the Share the Harvest program that this past summer provided 20,000 pounds of fresh vegetables for needy folks thanks in part to the very generous financial support for that program from the Rotary Club.
Ron Melbourne reported on the work done by Rotary International through local Rotary Clubs telling about his work with the Martha's Vineyard Rotary Club bringing food and wheelchairs to impovished areas in Peru, and explained the success of RI toward eliminating Polio worldwide.
David Biggs explained the value of Rotary to the SouthEastern Mass Veteran's Transitional Housing project - how we help them, and they help us in return.
...and your's truly gave a plug for World Peace Scholarship value telling briefly about New Bedford Rotary being deeply involved in that worldwide Rotary Fellowship program.
Jim Oliveira wrapped up with kudos to the membership committee for organizing this event, and urging visitors to seriously consider joining our efforts. Much appreciation for everyone involved in the evening event was expressed by Pres. Sarah! A fine evening event, to be sure.
Coming Attractions
There only about three weeks until Breakfast with Santa, and about a week left to sell advertisements for the placemats! Time to pull out all the stops and SELL THOSE ADS AND SELL THOSE TICKETS!
Next Week
If I am reading things correctly, our program will be about AquaPoint Clean - presented by Steve Sedgwick. Could be clean water, could be clean cars - be with us to find out.
Odds & Ends
The District Governor's November newsletter has been published and can be seen on the District 7950 web site. Lot's of District news and all of us should be familiar with.
Congratulations are in order for Past DG Lou Marciano who has been recognized by the Rotary Foundation, and is a recipient of their annual Distinguished Service Award! Only 44 such awards world-wide were made. A very significant accomplishment for Lou, to be sure.
And Finally
The District Attorney, questioning a witness, asked: "You are a barber, aren't you?" The witness replied, pompously, "I am a tonsorial artist." "Well, now," put in the Judge - "Isn't that splitting hairs?"
Orren Robbins
GAM Editor
P.S. I have nothing more to say this week!