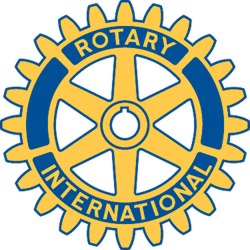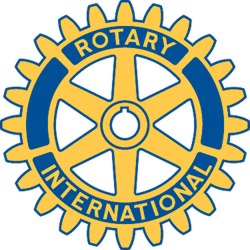 Rotary Club of New Bedford, MA - Weekly GAM
GAM...A nautical term describing the exchange of news between vessels departing and returning from its port...
2008
This Week
AT UNO - With the fellowship chatter of just shy of 24 members and guests at around 60 decibles it was difficult to follow most of the conversation, but from snippits picked up from those close to me, and some from the other end of our table echoing off of the ceiling and walls, I offer the following discussion subjects: Art, Baseball, Bridges & Biden, Children & Cuba, Dogs & Deficits, E-Bay & the Economy, Four Way Test & Food, Golf, Hair, Halloween & Hawaii, Idiots & Idols, Jerks & Jobs' Kooks, Life, Movies & McCain, Navy, Obits, Onions & Obama, Politics Palin & Presidents, Quahogs, Rivers, Restaurants & Radar, Sewage treatment, Trick & Treat, Ukeleles, Virginia, Water & Woonsocket, X-Boxes, Yahoo, Zoo and a whole lot more.
VISITORS & GUESTS - Alan brought wife Joy, Lauren Barber was Carole's guest along with Lola; and prospective Rotarian-to-be Bill Yeschek joined us for the second time.
Bottom line, a good time was had by all and several bucks were raised for the Rotary Foundation through the cooperation of UNO!
Rotarians who attended Downtown New Bedford, Inc. Annual Meeting had a very interesting luncheon, too, we're sure!
Coming Attractions
Nov. 6th "Veteran of the Year" event. Tickets available through our Club sponsorship. RSVP to Sarah, or Dave Biggs if interested.
Nov. 30th - 4th annual Breakfast with Santa at the YMCA. Still time to sell placemat ads - $25 per business card size ad on several hundred placemats. Extra tickets avaiable rhtough Paula, Charlene Rocha, Dan Suprenant or Sarah.
December 6th - Battle of the Bells fundraising for the Salvation Army. More on this soon.
Advance notice - no meeting on Weds. Nov 24th (Thanksgiving Eve), or Weds. Dec 24th - (you can guess why).
Next Week
Wesdesday, November 5th will be our evening Rotary Get Acquainted Informational Event! At the Wamsutta from 5:00 PM to 7:00 pm-ish. Please bring a guest and RSVP to Linda Silveira at GOLDSTARLS@aol.com because a count is needed to ensure proper supply of hors 'd ouevres
And Finally
'Twas Harry who the silence broke: "Miss Kate, why are you like a tree?" "Because I'm board", she spoke. "Oh no, because you're woo'd, you see!" "Why are you like a tree?" she said. "I have a heart?" he queried low. Her answer made the young man red. "Because you're sappy, don't you know." "Once more," she asked "why are you now, a tree?" He couldn't quite perceive. "Trees leave sometimes, and make a bow, and you may also bow - and leave."
Orren Robbins
GAM Editor
P.S. My apologies to Carolyn and Bob Smith for leaving Carolyn's name off of the list of visiting Rotarians last week. Seems she is so much a part of our Rotary Club I must have thought of her as one of us (she sat directly opposit me, by the way)