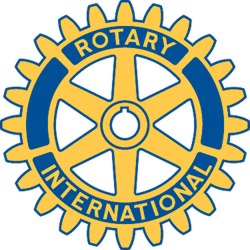 Rotary Club of New Bedford, MA - Weekly GAM
GAM...A nautical term describing the exchange of news between vessels departing from and returning to their ports...
April 3, 2019
The Last Time We Met
Well, I missed this past week's meeting. Sorry folks, no meeting summary. This will teach me to miss a meeting!!
Missed the last GAM? You can check it (or any past issue) out at http://newbedfordma.clubwizard.com/NewsletterArchive.cfm
The Next Time We Meet
April 10th – Lunch at the Wamsutta. Club Assembly
UPCOMING EVENTS: What would you like to see at a Rotary meeting? Let us know.
April 17th – Lunch at the Wamsutta. Program TBA
April 24th – Lunch at the Wamsutta. Program TBA
May 8th – No meeting. Postponed until following day.
May 9th – Setup at Seaport for RotaFest - noon
May 9th - Save the Date – ROTAFEST 2019 – 5pm
Odds and Ends
ROTAFEST 2019 – May 9, 2019
Auction Items – (Gift Cards, Items, Bottles of Wine, Empty baskets and Scratch Tickets)
Hi Everyone,
Rotafest will be here before you know it. It's time to start thinking of auction items. Our best items seem to be gift cards for restaurants, local businesses, etc. But we will take anything. We are going to be doing gift baskets this year as well so any items you have in mind that would be good additions to something like that would be great.
Please email me ASAP if you have secured an item. I will make arrangements with you to get it.
We are also looking for donations of bottles of wine for the aforementioned wine baskets, the baskets themselves, and scratch cards for our scratch ticket frame that we raffle off.
Thank you!
Michelle
Sponsors – Let us know if we missed anyone NEW SILVER – FIRST CITIZENS NEW BRONZE BRISTOL COUNTY SAVINGS BANK
New this week. Thank you to First Citizens' Federal Credit Union for their annual Silver Sponsorship. Thank you to the Bristol County Savings Bank for a Bronze Sponsorship (new this year).
Committed so far…
- Gold
BayCoast Bank
- Silver
Fire Systems, Inc.
First Citizens' Federal Credit Union
Gold Star Realty
- Bronze
Bristol County Savings Bank
In Memory of Lola Johnson
NWD Trucking
Southcoast Chamber of Commerce
Southeastern Fire and Safety
Check out the sponsor page for RotaFest. www.newbedfordrotary.com/RotaFestSponsors.cfm. It is a perk for being a sponsor or restaurant. We have beem doing Facebook "shout-outs" to the restaurants and sponsors. Please like and share them.
Restaurants – Let us know if we missed anyone
Committed … alphabetically
Airport Grille
Applebee's Grill & Bar
Buffalo Wild Wings
Brazilian Grill
Dorothy Cox's Chocolates
Dunkin'
Fay's Restaurant & Knotty Pine Catering
Frontera Grill Mexican Restaurant
The Little Phoenix
Machado's Smokehouse
Mike's Restaurant
Not Your Average Joe's Dartmouth
The Pasta House Italian Grille
The Roasted Pig
Texas Roadhouse
Valley Top Tavern
Wicked Kickin' Savory Cheesecakes
Tickets –
Thank you Marlene for overseeing the ticket distribution. Please see her if you did not get them.
BOARD NOTES
Allocations made this month.
1. Fairhaven Rotary Senior Talent Show Fundraiser -$100
2. Sgt. Gagnon/Campbell School Playground Committee - $500
3. Miles for Smiles - $100
4. American Legion Post One Fundraiser - $250
5. NB Festival Theatre - $100
6. Cumberland Lincoln Rotary Club International Project Nepal Orphans Home in Kathmandu - $100
DISTRICT AND RI REMINDERS (if you are interested in attending any of these, please ask a board member for more information as some events are club sponsored)
- DISTRICT ASSEMBLY: SECRETARIES, TREASURERS, ALL ROTARIANS, April 13, 2019, White's of Westport
- MULTI DISTRICT CONFERENCE, May 3-4, 2019, Double Tree, Danvers, MA
- ROTARY INTERNATIONAL CONVENTION, June 1-5, 2019, Hamburg, Germany www.riconvention.org/en/hamburg
- DISTRICT GOVERNOR INSTALLATION, June 17, 2019, Cape Codder, Hyannis, MA
NEW BEDFORD ROTARY ON SOCIAL MEDIA
Don't forget to Like, Follow and whatever else folks do with pages they like on Facebook. Check us out at www.facebook.com/Rotary-Club-of-New-Bedford-157486620934253/
One More Thing – An Orren Classic
Inspired by Lynn Donohue
DON'T QUIT - When things go wrong as they sometimes will, When the road you're trudging seems all up hill, When the funds are low and debts are high, And you want to smile, but you have to sigh, When care is pressing you down a bit, rest if you must, but don't you quit.
Life is queer with its twists and turns, As everyone of us sometimes learn, And many a failure turns about, When they might have won had they stuck it out; Don't give up though the pace seems slow - You may succeed with another blow.
Success is failure turned inside out - The silver tint of the clouds of doubt, And you never can tell how close you are, It may be near when it seems so far; So stick to the fight when you're hardest hit - It's when things seem worst that you must not quit.
Peter A
GAM Editor