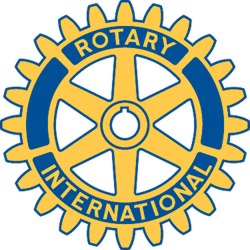 Rotary Club of New Bedford, MA - Weekly GAM
GAM...A nautical term describing the exchange of news between vessels departing from and returning to their ports...
March 27, 2019
The Last Time We Met
Wow, did you miss an amazing speaker last week!! Words cannot begin to describe how each Rotarian was held, spellbound, as the speaker spun their tale. This will teach you to miss a meeting!!
Missed the last GAM? You can check it (or any past issue) out at http://newbedfordma.clubwizard.com/NewsletterArchive.cfm
VISITORS AND GUESTS: Santa Claus and the Easter Bunny.
The Next Time We Meet
April 2nd – Monthly Board Meeting. 5:00 pm. Fire System's Inc. All members welcome.
April 3rd – Lunch at the Wamsutta. Program TBA
UPCOMING EVENTS: What would you like to see at a Rotary meeting? Let us know.
April 10th – Lunch at the Wamsutta. Program TBA
April 17th – Lunch at the Wamsutta. Program TBA
May 9th - Save the Date – ROTAFEST 2019
Odds and Ends
ROTAFEST 2019 – May 9, 2019
Sponsors – Let us know if we missed anyone
New this week. Thank you to the Southcoast Chamber of Commerce for a Bronze Sponsorship.
Committed so far…
- Gold
BayCoast Bank
- Silver
Fire Systems, Inc.
Gold Star Realty
- Bronze
In Memory of Lola Johnson
NWD Trucking
Southcoast Chamber of Commerce
Southeastern Fire and Safety
Check out the sponsor page for RotaFest. www.newbedfordrotary.com/RotaFestSponsors.cfm. It is a perk for being a sponsor or restaurant. We have beem doing Facebook "shout-outs" to the restaurants and sponsors. Please like and share them.
Restaurants – Let us know if we missed anyone
Committed … alphabetically
Airport Grille
Applebee's Grill & Bar
Buffalo Wild Wings
Brazilian Grill
Dorothy Cox's Chocolates
Dunkin'
Fay's Restaurant & Knotty Pine Catering
Frontera Grill Mexican Restaurant
The Little Phoenix
Machado's Smokehouse
Mike's Restaurant
Not Your Average Joe's Dartmouth
The Pasta House Italian Grille
The Roasted Pig
Texas Roadhouse
Valley Top Tavern
Wicked Kickin' Savory Cheesecakes
Tickets –
Thank you Marlene for overseeing the ticket distribution. Please see her if you did not get them.
DISTRICT AND RI REMINDERS (if you are interested in attending any of these, please ask a board member for more information as some events are club sponsored)
- DISTRICT INTERNATIONAL NIGHT, April 1, 2019, Double Tree, Danvers, MA
- DISTRICT ASSEMBLY: SECRETARIES, TREASURERS, ALL ROTARIANS, April 13, 2019, White's of Westport
- MULTI DISTRICT CONFERENCE, May 3-4, 2019, Double Tree, Danvers, MA
- ROTARY INTERNATIONAL CONVENTION, June 1-5, 2019, Hamburg, Germany www.riconvention.org/en/hamburg
- DISTRICT GOVERNOR INSTALLATION, June 17, 2019, Cape Codder, Hyannis, MA
NEW BEDFORD ROTARY ON SOCIAL MEDIA
Don't forget to Like, Follow and whatever else folks do with pages they like on Facebook. Check us out at www.facebook.com/Rotary-Club-of-New-Bedford-157486620934253/
One More Thing – An Orren Classic
In the words of Henry Wadsworth Longfellow - "Each morning sees some task begun, each evening sees its close. Something attempted, something done, has earned a night's repose"
Paul H
GAM Editor