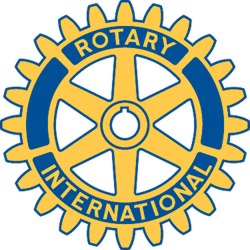 Rotary Club of New Bedford, MA - Weekly GAM
GAM...A nautical term describing the exchange of news between vessels departing from and returning to their ports...
March 13, 2019
The Last Time We Met
A small, intimate gathering this week. Unfortunately, our scheduled speaker did not show. The group had a nice discussion about life and Rotary.
Missed the last GAM? You can check it (or any past issue) out at http://newbedfordma.clubwizard.com/NewsletterArchive.cfm
VISITORS AND GUESTS: Just us.
The Next Time We Meet
March 20th– Meeting moved to Salvation Army on 3/21
March 21st – MILLION DOLLAR MEAL - Salvation Army Volunteer Luncheon – 619 Purchase St, New Bedford, MA 02740. Lunch starts at noon. Reminder a "Million Dollar Meal" means we ask every member to pay even if they do not attend.
UPCOMING EVENTS: What would you like to see at a Rotary meeting? Let us know
March 27th – Lunch at the Wamsutta. Program TBA
April 2nd – Monthly Board Meeting. 5:00 pm. Fire System's Inc. All members welcome.
April 3rd – Lunch at the Wamsutta. Program TBA
May 9th - CHANGE OF DATE/Save the Date – ROTAFEST 2019
Odds and Ends
ROTAFEST 2019 – May 9, 2019
Restaurants – Let us know if we missed anyone
Additional restaurants confirmed for Rotafest: (I don't have who got them, but thank you)
1. Fay's
2. Valley Top Tavern
3. Not Your Average Joe's
4. The Pasta House
Committed so far… alphabetically
1. Airport Grille
2. Applebee's
3. Buffalo Wild Wings
4. Brazilian Grill
5. Dorothy Cox
6. Dunkin'
7. Frontera Grill
8. Little Phoenix
9. Machado's Smokehouse
10. Mike's Restaurant
11. Roasted Pig
12. Star Drive-in
13. Texas Roadhouse.
14. Wicked Kickin'
Please wrap it up soon so we can get the posters printed.
Sponsors – Let us know if we missed anyone
We are happy to welcome back BayCoast Bank as our Gold Sponsor. Thank you to Stu and Paula for working to make this happen.
Committed so far…
- Gold
BayCoast Bank
- Silver
Fire Systems, Inc
Gold Star Realty
- Bronze
NWD Trucking
Southeastern Fire and Safety
Check out the sponsor page for RotaFest. www.newbedfordrotary.com/RotaFestSponsors.cfm. It is a perk for being a sponsor or restaurant. We will be doing Facebook "shout-outs" to the restaurants and sponsors as we get closer to the event.
Tickets –
Thank you Marlene for overseeing the ticket distribution. Please see her if you did not get them.
Libations Sponsor – IN CASE YOU MISSED IT LAST WEEK
We would like to thank NEW BEDFORD LIQUOR WAREHOUSE Wines and More who will be our Wine sponsor this year. Also, thank you to PP Cheryl for working with them to make it happen (Editor's Note: Wines and More and New Bedford Liquor Warehouse are both owned by Wines and Spiri's Retail Marketing. They decided it best to have their local store support our event.)
DISTRICT AND RI REMINDERS (if you are interested in attending any of these, please ask a board member for more information as some events are club sponsored)
- Rotary Leadership Institute: Last date (so far) in 2019 is March 30, in Lincoln, Rhode Island. Get more information at rotary7950.com and register at rlinea.org. It is for new members, seasoned members and potential leaders.
- DISTRICT INTERNATIONAL NIGHT, April 1, 2019, Double Tree, Danvers, MA
- DISTRICT ASSEMBLY: SECRETARIES, TREASURERS, ALL ROTARIANS, April 13, 2019, White's of Westport
- MULTI DISTRICT CONFERENCE, May 3-4, 2019, Double Tree, Danvers, MA
- ROTARY INTERNATIONAL CONVENTION, June 1-5, 2019, Hamburg, Germany www.riconvention.org/en/hamburg
- DISTRICT GOVERNOR INSTALLATION, June 17, 2019, Cape Codder, Hyannis, MA
NEW BEDFORD ROTARY ON SOCIAL MEDIA
Don't forget to Like, Follow and whatever else folks do with pages they like on Facebook. Check us out at www.facebook.com/Rotary-Club-of-New-Bedford-157486620934253/
One More Thing – An Orren Classic
In the words of Golda Meir - "I have always felt sorry for people afraid of feeling, of sentimentality, who are unable to weep with their whole heart. Because those who do not know how to weep do not know how to laugh either."
Peter A
GAM Editor