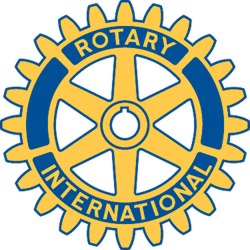 Rotary Club of New Bedford, MA - Weekly GAM
GAM...A nautical term describing the exchange of news between vessels departing from and returning to their ports...
March 6, 2019
CAN'T FIND WHERE THIS WENT OUT LAST WEEK - Sorry for any duplication
The Last Time We Met
The talk this week was long but hopefully entertaining. Peter brought his trail hiking partners to talk about their 1992 through-hike of the Appalachian Trail. A story of planning and flexibility, human kindness and scenic outlooks, these longtime friends shared insights discovered on a 2100+ mile, 6 month journey. These "Falling Rocks" hope everyone enjoyed the presentation.
Missed the last GAM? You can check it (or any past issue) out at http://newbedfordma.clubwizard.com/NewsletterArchive.cfm
VISITORS AND GUESTS: Guest Speakers – Sandy Douglas, Carla Mourao and Michael Tavares. Also want to welcome the Major's daughter once again.
The Next Time We Meet
March 13th – Lunch at the Wamsutta. Guest Speaker will Major Michael Jung from the Salvation Army.
UPCOMING EVENTS: What would you like to see at a Rotary meeting? Let us know
March 20th– Meeting moved to Salvation Army on 3/21
March 21st – MILLION DOLLAR MEAL - Salvation Army Volunteer Luncheon – 619 Purchase St, New Bedford, MA 02740. Lunch starts at noon. Reminder a "Million Dollar Meal" means we ask every member to pay even if they do not attend.
March 27th – Lunch at the Wamsutta. Program TBA
May 9th - CHANGE OF DATE/Save the Date – ROTAFEST 2019
Odds and Ends
ROTAFEST 2019 – May 9, 2019
Restaurants – Let us know if we missed anyone
Additional restaurants confirmed for Rotafest:
1. Wicked Kickin - confirmed by Cheryl.
2. Little Phoenix - confirmed by Marlene
3. Dunkin' - confirmed by Kristen.
Committed so far… alphabetically
1. Airport Grille
2. Applebee's
3. Buffalo Wild Wings
4. Brazilian Grill
5. Dorothy Cox
6. Dunkin'
7. Frontera Grill
8. Little Phoenix
9. Machado's Smokehouse
10. Mike's Restaurant
11. Roasted Pig
12. Star Drive-in
13. Texas Roadhouse.
14. Wicked Kickin'
Sponsors – Let us know if we missed anyone
Not sure if we mentioned, but thank you to PP Cheryl for getting SouthEastern Fire & Safety back as a Bronze sponsor. Thanks to Marlene (boy, hasn't she been busy) for securing NWD Trucking as a new Bronze Sponsor.
Committed so far…
- Silver
Fire Systems, Inc
Gold Star Realty
- Bronze
NWD Trucking
Southeastern Fire and Safety
Check out the sponsor page for RotaFest. www.newbedfordrotary.com/RotaFestSponsors.cfm. It is a perk for being a sponsor or restaurant. We will be doing Facebook "shout-outs" to the restaurants and sponsors as we get closer to the event.
Tickets –
Thank you Marlene for overseeing the ticket distribution. Please see her if you did not get them.
Libations Sponsor – IN CASE YOU MISSED IT LAST WEEK
We would like to thank NEW BEDFORD LIQUOR WAREHOUSE Wines and More who will be our Wine sponsor this year. Also, thank you to PP Cheryl for working with them to make it happen (Editor's Note: Wines and More and New Bedford Liquor Warehouse are both owned by Wines and Spirit's Retail Marketing. They decided it best to have their local store support our event.)
DISTRICT AND RI REMINDERS (if you are interested in attending any of these, please ask a board member for more information as some events are club sponsored)
- Rotary Leadership Institute: Upcoming dates in 2019 are March 16 in Concord, NH, and March 30, in Lincoln, Rhode Island. Get more information at rotary7950.com and register at rlinea.org. It is for new members, seasoned members and potential leaders.
- DISTRICT INTERNATIONAL NIGHT, April 1, 2019, Double Tree, Danvers, MA
- DISTRICT ASSEMBLY: SECRETARIES, TREASURERS, ALL ROTARIANS, April 13, 2019, White's of Westport
- MULTI DISTRICT CONFERENCE, May 3-4, 2019, Double Tree, Danvers, MA
- ROTARY INTERNATIONAL CONVENTION, June 1-5, 2019, Hamburg, Germany www.riconvention.org/en/hamburg
- DISTRICT GOVERNOR INSTALLATION, June 17, 2019, Cape Codder, Hyannis, MA
NEW BEDFORD ROTARY ON SOCIAL MEDIA
Don't forget to Like, Follow and whatever else folks do with pages they like on Facebook. Check us out at www.facebook.com/Rotary-Club-of-New-Bedford-157486620934253/
One More Thing – An Orren Classic
Botanists say that trees need the powerful March winds to flex their trunks and main branches, so that the sap is drawn up to nourish the budding leaves. Perhaps we need gales of life in the same way, though we dislike enduring them. A blustery period in our fortunes is often the prelude to a new spring of life and health, success and happiness, when we keep steadfast in faith and look to the good in spite of appearances.
Peter A
GAM Editor