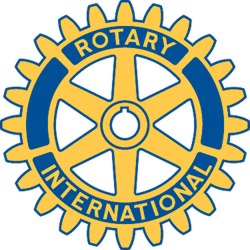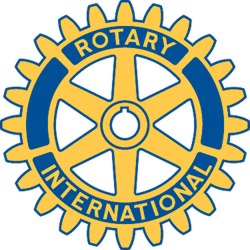 Rotary Club of New Bedford, MA - Weekly GAM
GAM...A nautical term describing the exchange of news between vessels departing and returning from its port...
2008
This Week
Can't help feeling that Rotary meetings have been getting "busier" every week, and today was no exception with lots of info, interesting program and visitors from afar!
Our speaker was Lynn Mourao, Foster Care Recruiter for the Mass. Department of Children and Families New Bedford regional office. She told of the challenges that her office faces to provide safe and caring homes for children of all ages who are victims of child abuse, family tradgedies, and other unfortunate circumstances; and of their efforts to keep families together when at all possible. With over 400 foster children in the New Bedford service area, and only about 150 foster homes, she urged Rotarians to help by identifying new foster homes and promoting her services. Prospective foster parents are given formal training and a small financial stipend, and receive constant assistance from the Dept. of Children and Families in the form of health insurance, counseling, transportation, etc., as needed. For more information, Lynn can be contacted at Lynn.Mourao@State.MA.US
VISITORS TODAY WERE - Bill Yeschek, new in the area and interested in becoming involved in community service. Bill found us on the Internet. Also, visiting was Cecilia Tomaselly, a Lady Lake Florida Rotarian who will be in the New Bedford area for several months and will be "making-up" with us frequently. And, last, but not least, (pretty regular visitor) East Greenwich, RI, Rotarian Johnathan Widmark.
MEMBERSHIP COMMITTEE - Linda Silveria reported that that commttee had met prior to our regular meeting, and is planning a Rotary orientation event on Wednesday, November 5th. This will be a 5 PM meeting in place of our regular noon session. They are also looking into co-sponsoring a Chamber of Commerce "Business After Hours" event, and planning monthly "Fireside Chats" to help new Rotarians become better acquainted with all aspects of Rotary.
FOUNDATION PLUG - OBR wore his $2-Bill lapel symbol, noting that for as little as $2 per week Rotarians can become Sustaining Members of the Rotary Foundation, fullfilling the District desire that we all participate in the Every Rotarian Every Year committment of the Rotary Foundation. Holly has agreed to keep records of any weekly or monthly donations Rotarians want to make, and to see that they are properly sent on to RI so that donors get proper credit.
Coming Attractions
Just a reminder, Wednesday, October 22nd, we will meet at White's of Westport in conjunction with the Chamber Business EXPO. Our speaker will be a Plimouth Plantation re-enactor. Rotarians are encouraged to bring a guest to this special event.
...and, don't forget the Foundation Seminar and Paul Harris Dinner District event at Whites on Saturday, October 25th. Let Sarah know if you wish to attend.
Breakfast with Santa - Sunday, November 30th, at the Y. Tickets were passed out and sales of same urged. Also, still time to sell advertising on the placemats being printed up for this event. Bob Smith needs your help selling those $25.00 spots to Rotary and community supporters.
Next Week
Our speaker will be Gloria Williams - her message, Youth Build - a community non-profit aimed at helping young folks get their life in order, and become productive citizens.
Odds & Ends
BOO at the ZOO - Carl still needs volunteers for helping out on the weekends of October 17-19th, and 24-26th. A great opportunity for community serivce and fun at the same time supporting the Zoo's Halloween program for area children and families.
YMCA FALL FESTIVAL - October 18th event at the Dartmouth YMCA - Tara, Sarah or David will fill you in on the details. Sounds like fun with food, and spooky hay ride among other things.
ANNIVERSARY - Sarah recognized Dan Suprenant with a bag of Dortohy Cox candies in recognition of his completion of his first year as a Rotarian.
And Finally
"And what", asked the chief of the Cannibal Islands, in his kindest tones, "was your business before you were captured by my men?" "I was a newspaper man," answered the captive. "An editor?" "No, merely a sub-editor", was the reply. "Well, cheer up, young man! Promotion awaits you. After dinner you shall be editor-in-chief."
Addendum - I always seem to forget something! This time it was a reminder from Carole about "Thankful Lists" We are all certainly thankful for dozens of things in our daily lives, and our families. Write them down and give your list to Carole next week. You may be surprised at the result!
Sorry, folks - see you next week.
Orren Robbins
GAM Editor
P.S. Today's meeting could not have been such a success but for the invaluable assistance of Rotarian Nancy Wood!