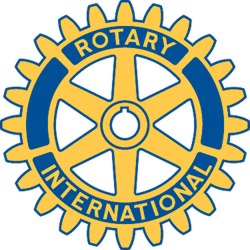 Rotary Club of New Bedford, MA - Weekly GAM
GAM...A nautical term describing the exchange of news between vessels departing from and returning to their ports...
January 23, 2019
The Last Time We Met
Prez Carole tells me that PE John regaled the crowd with funny, entertaining stories at our last lunch meeting. She felt it was a great stress reliever for the members. Thank you John for these amusing anecdotes.
Look in the NEXT TIME WE MEET section to see what we have coming up next.
Missed the last GAM? You can check it (or any past issue) out at http://newbedfordma.clubwizard.com/NewsletterArchive.cfm
The Next Time We Meet
January 30th – Lunch at the Wamsutta. Club Assembly about RotaFest 2019
UPCOMING EVENTS: What would you like to see at a Rotary meeting? Let us know
February 5th – Monthly Board Meeting. 5:00 pm. Location: Fire Safety Inc., 955 Reed Rd, N. Dartmouth. MA. All are invited.
February 6th – Lunch at the Wamsutta. Program TBA
May 9th - CHANGE OF DATE/Save the Date – ROTAFEST 2019
Odds and Ends
ROTAFEST 2019
Due to a scheduling conflict, the date of RotaFest 2019 has moved to May 9th. Please start asking restaurants to participate. Mark has put together a form which you can get from Carole. Due to some issues last year, please let the participating restaurants know that the Seaport cannot supply any chafing dishes or sterno (or other serving supplies). Also, remind them that they will not be able to cook anything in the Seaport kitchen. Evidently, last year the cook was asked to cook/grill for one of the restaurants. We would like to have all restaurants committed by the end of February to get their names on the poster.
DISTRICT AND RI REMINDERS (if you are interested in attending any of these, please ask a board member for more information as some events are club sponsored)
- MID-YEAR MEETING/PrePETS, February 9, 2019
- NORTHEAST PETS, March 7-9, 2019, Sheraton, Framingham MA
- Rotary Leadership Institute: Upcoming dates in 2019 are March 16 in Concord, NH, and March 30, in Lincoln, Rhode Island. Get more information at rotary7950.com and register at rlinea.org. It is for new members, seasoned members and potential leaders.
- DISTRICT INTERNATIONAL NIGHT, April 1, 2019, Double Tree, Danvers, MA
- DISTRICT ASSEMBLY: SECRETARIES, TREASURERS, ALL ROTARIANS, April 13, 2019, White's of Westport
- MULTI DISTRICT CONFERENCE, May 3-4, 2019, Double Tree, Danvers, MA
- ROTARY INTERNATIONAL CONVENTION, June 1-5, 2019, Hamburg, Germany www.riconvention.org/en/hamburg
- DISTRICT GOVERNOR INSTALLATION, June 17, 2019, Cape Codder, Hyannis, MA
NEW BEDFORD ROTARY ON SOCIAL MEDIA
Don't forget to Like, Follow and whatever else folks do with pages they like on Facebook. Check us out at www.facebook.com/Rotary-Club-of-New-Bedford-157486620934253/
One More Thing – A Lisa Classic
A man walks into a bar obviously stone drunk and asks for a drink. "Sorry" the bartender says but you obviously already had a little too much to drink. Fuming mad the drunk walks out the front door and walks into the side door. "Can I have a drink please?" "Sorry" the bartender says "but you can't have a drink here." The drunk walks out and goes into the back door. "Can I please have a drink?" "Enough!" The bartender screamed "I told you no drinks!" The drunk looks at the bartender closely and exclaimed "Darn! How many bars do you work at?"."
Peter A
GAM Editor