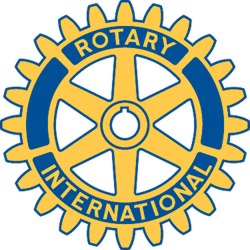 Rotary Club of New Bedford, MA - Weekly GAM
GAM...A nautical term describing the exchange of news between vessels departing from and returning to their ports...
January 16, 2019
The Last Time We Met
Jane Reis from YouthBuild NB brought two of her staffers to tell of the great work her organization is doing. Working with school leavers (kids that have left school before graduating), YouthBuild works to give them skills to help make them employable. The main thrust has been doing building projects, (making YouthBuild a general contractor) but they teach so much more. As well as construction skills, they give them soft skills like appropriate work attire, work habits and resume building. This program helps build structures in the city but more importantly it help build youth into strong, productive community members.
Missed the last GAM? You can check it (or any past issue) out at http://newbedfordma.clubwizard.com/NewsletterArchive.cfm
The Next Time We Meet
January 23rd – Lunch at the Wamsutta. Program TBA
UPCOMING EVENTS: What would you like to see at a Rotary meeting? Let us know
January 30th – Lunch at the Wamsutta. Program TBA
May 9th - CHANGE OF DATE – ROTAFEST 2019
Odds and Ends
DISTRICT AND RI REMINDERS (if you are interested in attending any of these, please ask a board member for more information as some events are club sponsored)
- Rotary Leadership Institute: Upcoming dates in 2019 are Jan. 26 in Marlborough, MA, March 16 in Concord, NH, and March 30, in Lincoln, Rhode Island. Get more information at rotary7950.com and register at rlinea.org. It is for new members, seasoned members and potential leaders.
- MID-YEAR MEETING/PrePETS, February 9, 2019
- NORTHEAST PETS, March 7-9, 2019, Sheraton, Framingham MA
- DISTRICT INTERNATIONAL NIGHT, April 1, 2019, Double Tree, Danvers, MA
- DISTRICT ASSEMBLY: SECRETARIES, TREASURERS, ALL ROTARIANS, April 13, 2019, White's of Westport
- MULTI DISTRICT CONFERENCE, May 3-4, 2019, Double Tree, Danvers, MA
- ROTARY INTERNATIONAL CONVENTION, June 1-5, 2019, Hamburg, Germany www.riconvention.org/en/hamburg
- DISTRICT GOVERNOR INSTALLATION, June 17, 2019, Cape Codder, Hyannis, MA
NEW BEDFORD ROTARY ON SOCIAL MEDIA
Don't forget to Like, Follow and whatever else folks do with pages they like on Facebook. Check us out at www.facebook.com/Rotary-Club-of-New-Bedford-157486620934253/
One More Thing – An Orren Classic
Zig Ziglar tells us: "An optimist is someone who goes after Moby Dick in a rowboat and takes the tartar sauce with him."
Peter A
GAM Editor