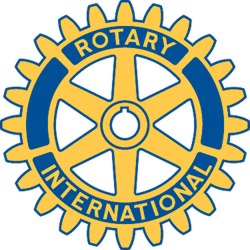 Rotary Club of New Bedford, MA - Weekly GAM
GAM...A nautical term describing the exchange of news between vessels departing from and returning to their ports...
January 7, 2019
The Last Time We Met (or didn't meet)
Don't forget, Rotary lunch returns to the Wamsutta Club this week. Look forward to seeing you all on the 9th for our annual Yankee Swap. See the rules below.
VISITORS AND GUESTS: ----------------
Missed the last GAM? You can check it (or any past issue) out at http://newbedfordma.clubwizard.com/NewsletterArchive.cfm
The Next Time We Meet
January 8th – Monthly Board Meeting. 5:00 pm. Location: Fire Safety Inc., 955 Reed Rd, N. Dartmouth. MA. All are invited.
January 9th – Lunch at the Wamsutta. Annual Yankee Swap. Please bring a wrapped gift to exchange with a value of no more than $10.
UPCOMING EVENTS: What would you like to see at a Rotary meeting? Let us know
January 16th – Lunch at the Wamsutta. Program TBA
January 23rd – Lunch at the Wamsutta. Program TBA
April 25th – ROTAFEST 2019 – SAVE THE DATE
Odds and Ends
DAVID BIGGS SERVICE INFORMATION
Services for David will be held at the Massachusetts National Cemetery in Bourne, Massachusetts on January 18, 2019 @ 11:30am. A celebration of life will be held at Grace Episcopal Church, New Bedford, MA on March 23, 2019 @ 11am. https://memorials.bartlett1620.com/david-biggs/3672084/service-details.php
ADAM B. RESIGNATION
It is with mixed emotions we accept the resignation of Rotarian Adam as he starts a new career. We wish him the best with his new endeavor and thank him for his service. Below is a note from Adam.
"I will be resigning from the Club effective immediately. I have accepted a position with the Town of West Warwick to attend the Rhode Island Municipal Police Training Academy, with the ultimate goal of becoming a police officer in the Town of West Warwick. I have resigned from the Narragansett Council, Boy Scouts of America. I want to thank you and the entire Club for the being so much more than just a place for lunch. I enjoyed the company and the work the Club does. The gift wrapping for Bridge Home has been my favorite Rotary moment. I also want to thank the Club for all of its financial support of Scouting. The Club's generous donations have allowed countless youth to attend summer camp, allowed Scouting's membership to grow along the Southcoast, and have helped provide a quality program to all youth involved. I want to thank you all again for welcoming me into the Club and into Rotary. I wish you all the best in the future.
Yours in Scouting,
Adam B."
VFW FUNDRAISER
A quick note from John R: "On January 19 at the VFW in Freetown we are having a Comedy and Dinner show with Michael Petit (who is great). Doors open at 5PM. Dinner at 6PM (Chicken Breast No Bone, Mashed potato and veggie) Show at 7PM. DJ Johnny Angel at 8 or 8:30 PM for dancing. Tickets only $15"
ANNUAL YANKEE SWAP – 1/9/19
Always a fun event, we ask everyone attending the meeting on January 9th at the Wamsutta to bring a wrapped gift of about $10 value. It can be something new, something you are re-gifting or something you cleaned out of your workshop as Mark T. used to do.
DISTRICT AND RI REMINDERS (if you are interested in attending any of these, please ask a board member for more information as some events are club sponsored)
- Rotary Leadership Institute: Upcoming dates in 2019 are Jan. 26 in Marlborough, MA, March 16 in Concord, NH, and March 30, in Lincoln, Rhode Island. Get more information at rotary7950.com and register at rlinea.org. It is for new members, seasoned members and potential leaders.
- MID-YEAR MEETING/PrePETS, February 9, 2019
- NORTHEAST PETS, March 7-9, 2019, Sheraton, Framingham MA
- DISTRICT INTERNATIONAL NIGHT, April 1, 2019, Double Tree, Danvers, MA
- DISTRICT ASSEMBLY: SECRETARIES, TREASURERS, ALL ROTARIANS, April 13, 2019, White's of Westport
- MULTI DISTRICT CONFERENCE, May 3-4, 2019, Double Tree, Danvers, MA
- ROTARY INTERNATIONAL CONVENTION, June 1-5, 2019, Hamburg, Germany www.riconvention.org/en/hamburg
- DISTRICT GOVERNOR INSTALLATION, June 17, 2019, Cape Codder, Hyannis, MA
NEW BEDFORD ROTARY ON SOCIAL MEDIA
Don't forget to Like, Follow and whatever else folks do with pages they like on Facebook. Check us out at www.facebook.com/Rotary-Club-of-New-Bedford-157486620934253/
One More Thing – An Orren Classic
This is 'borrowed' from "Southcoast Hospitals Volunteer Happenings" given to Orren by his granddaughter –
A sweet grandmother telephoned St. Joseph's Hospital. She timidly asked "Is it possible to speak to someone who can tell you how a patient is doing?". The operator said "I'll be glad to help, dear. What's the name of the patient?" The grandmother in her weak tremulous voice says "Norma Findlay, Room 302". The operator replied "Let me put you on hold while I check with the nurse's station for that room". After a few minutes she returned to the phone and said "I have good news. Her nurse just told me that Norma is doing well. Her blood pressure is fine, her blood work just came back and her doctor has scheduled her for discharge tomorrow." The grandmother said "Thank you. That is wonderful, I was so worried. God bless you for the good news." The operator replied "You are more than welcome. Is Norma your daughter?" The grandmother said, "No, I'm Norma Findlay in room 302. No one tells me crap!"
Adam B.
GAM Contributor
John R.
Gam Contributor
Peter A
GAM Editor