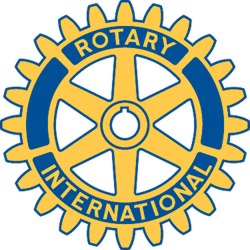 Rotary Club of New Bedford, MA - Weekly GAM
GAM...A nautical term describing the exchange of news between vessels departing from and returning to their ports...
November 28, 2018
The Last Time We Met
Two "meetings" since our last Gam.
First, an update from BWS Co-Chair Marc S. "The Breakfast went very well with 133 attendees all having a good time. Special thanks to Co-Chairperson Michelle Oliver, who handled Santa pictures, music, placemat preparation, venue setup and other general assistance. Also, thank you for Peter Ashworth, Lisa Faria, John Remedis, Rich Medicke, Cheryl Barrett, and Linda Silveira for their assistance; and for Major Michael Jung, who came with 29 people from the Salvation Army and also provide assistance serving food. We were also very fortunate for the great Santa courtesy of Rick Kidder; for the Crafts area handled so well by Lori Biggs; the excellent breakfast from D&D Caterers; and the support provided by the YMCA staff." (Editor's note: We also want to give a special thank you to Marc for all his work on this.)
Then, at our regularly scheduled Wednesday meeting, Al Vitale from Your Theatre came to talk about their new home. After 72 season, Your Theatre has finally found permanent home at the Historic First Baptist Church. The church is known as the birthplace of Robert's Rules of Order as well as one of the steeples shown on the New Bedford city seal. Al spoke of the challenges in rehabbing a building that is over 200 years old including explaining why the iconic steeple now sits temporarily on the ground. With plans to continue to house the church's current congregation to building a performance space which will be available to other groups to do performances, this project is quite extensive. And finally, our club was one of the first groups to hear the new name of the space "The Steeple Playhouse". Thank you Al for the great talk.
Look in the NEXT TIME WE MEET section to see who we have coming up next. SPOILER: Elf practice
VISITORS AND GUESTS: BwS "guests" – Santa, Rick, Lori, John's wife and grandchildren, Michelle's daughter, and many happy families.
Weekly meeting guests – Guest speaker Al Vitale from Your Theatre's First Baptist Church Restoration.
Missed last week's GAM? You can check it (or any past issue) out at http://newbedfordma.clubwizard.com/NewsletterArchive.cfm
The Next Time We Meet
December 4th – Monthly Board Meeting. 5:00 pm. Location: Fire Safety Inc., 955 Reed Rd, N. Dartmouth. MA. All are invited.
December 5th – Toy Stacking at the Salvation Army. This will be a MILLION DOLLAR MEAL. (That means members owe for it even if they don't go.) We will be unpacking boxes of toys for the Salvation Army's toy distribution. We welcome help from friends, family and coworkers of Rotarians as well.
UPCOMING EVENTS: What would you like to see at a Rotary meeting? Let us know
December 8th – Ringing of the Bells. See below for details.
December 12th – Lunch at the Wamsutta. Our guest speaker will be Craig Rousseau, freelance comic book artist who has drawn Spiderman, Batman Beyond and other well-known characters as well as being a co-creator of THE PERHAPANAUTS.
December 19th – Lunch at the Wamsutta. Annual Toy Wrapping and Bridge Home Santa visit. We will start at the club wrapping gifts then proceed to the Bridge Home with Santa to distribute them. If you want to get in the holiday spirit IT IS HIGHLY RECOMMENDED YOU TAKE THE AFTERNOON TO JOIN US.
December 25th – Merry Christmas
December 26th – No Meeting
January 1st – Happy New Year. Board Meeting moved to the following week.
January 2nd – No Meeting
January 8th – Monthly Board Meeting. 5:00 pm. Location: Fire Safety Inc., 955 Reed Rd, N. Dartmouth. MA. All are invited.
January 9th – Lunch at the Wamsutta (returns). Annual Yankee Swap. Please bring a wrapped gift to exchange with a value of no more than $10.
January 16th – Lunch at the Wamsutta. Program TBA
April 25th – ROTAFEST 2019 – SAVE THE DATE
Odds and Ends
RINGING OF THE BELLS UPDATE - DECEMBER 8th
Ellen reports that while the opening shifts at 9 am are full, she is still in need for people to work the 11 – 1 shift as well as the 1-3. Please contact her if you can cover one. Bring a friend or family member. Wear a festive holiday outfit like a teddy bear or the Clauses. Bring out some holiday music to play.
Other important information:
Location: Shaw's State Road (15 State Rd, Dartmouth, MA)
Saturday, December 8th.
"Elves" often even bring coffee and cocoa mid shift.
If you can't ring on this day, Major Jung (our newest member) says to contact him at the Salvation Army and he can give you another day or time.
DUES DUE
Consider this your third notice that dues are due by the end of the year. They are $65 and cover you for 6 months. Please contact Lisa for payment information.
ANNUAL YANKEE SWAP – 1/9/19
Always a fun event, we ask everyone attending the meeting on January 9th at the Wamsutta to bring a wrapped gift of about $10 value. It can be something new, something you are re-gifting or something you cleaned out of your workshop as Mark T. used to do.
DISTRICT AND RI REMINDERS (if you are interested in attending any of these, please ask a board member for more information as some events are club sponsored)
- MID-YEAR MEETING/PrePETS, February 9, 2019
- NORTHEAST PETS, March 7-9, 2019, Sheraton, Framingham MA
- ROTARY LEADERSHIP INSTITUTE (RLI), March 30, 2019, Amica, Lincoln, RI
- DISTRICT INTERNATIONAL NIGHT, April 1, 2019, Double Tree, Danvers, MA
- DISTRICT ASSEMBLY: SECRETARIES, TREASURERS, ALL ROTARIANS, April 13, 2019, White's of Westport
- MULTI DISTRICT CONFERENCE, May 3-4, 2019, Double Tree, Danvers, MA
- ROTARY INTERNATIONAL CONVENTION, June 1-5, 2019, Hamburg, Germany
- DISTRICT GOVERNOR INSTALLATION, June 17, 2019, Cape Codder, Hyannis, MA
NEW BEDFORD ROTARY ON SOCIAL MEDIA
Don't forget to Like, Follow and whatever else folks do with pages they like on Facebook. Check us out at www.facebook.com/Rotary-Club-of-New-Bedford-157486620934253/
One More Thing – An Orren Classic
Joe: "Does a rabbit's foot really bring you good luck?"
Moe: "I should say so. My wife felt one in my money pocket once and thought it was a mouse!"
Marc S
GAM Contributor
Peter A
GAM Editor