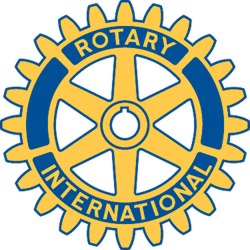 Rotary Club of New Bedford, MA - Weekly GAM
GAM...A nautical term describing the exchange of news between vessels departing from and returning to their ports...
November 21, 2018
The Last Time We Met (From Orren, originally sent on 11/22/12)
On the first Thanksgiving day, Pilgrims went to church to pray.
Thanked the Lord for sun and rain, thanked Him for the fields of grain.
Now Thanksgiving comes again, praise the Lord as they did then.
Thank him that despite some flaws, we still give thanks and great applause.
Because we are Americans, because we are Rotarians,
Because we live the four way test, we are blessed with a day of rest.
And so we didn't meet today, but I still like to have my say,
And although you may not give a damn, I will still send this week's GAM!
HAPPY THANKSGIVING!!
Look in the NEXT TIME WE MEET section to see who we have coming up next. SPOILER: Historic Preservation.
VISITORS AND GUESTS: May your holiday guests not be like fish.
Missed last week's GAM? You can check it (or any past issue) out at http://newbedfordma.clubwizard.com/NewsletterArchive.cfm
The Next Time We Meet
November 25th – Breakfast with Santa. 8:45 at the Y. See note below.
November 28th – Lunch at the Wamsutta. Our guest speaker will be Al Vitale of Your Theatre to talk about the Historic First Baptist Church Restoration project.
UPCOMING EVENTS: What would you like to see at a Rotary meeting? Let us know
December 4th – Monthly Board Meeting. 5:00 pm. Location: Fire Safety Inc., 955 Reed Rd, N. Dartmouth. MA. All are invited.
December 5th – Toy Stacking at the Salvation Army. This will be a MILLION DOLLAR MEAL. (That means members owe for it even if they don't go.) We will be unpacking boxes of toys for the Salvation Army's toy distribution. We welcome help from friends, family and coworkers of Rotarians as well.
December 8th – Ringing of the Bells. See below for details.
December 12th – Lunch at the Wamsutta. Our guest speaker will be Craig Rousseau, freelance comic book artist who has drawn Spiderman, Batman Beyond and other well-known characters as well as being a co-creator of THE PERHAPANAUTS.
December 19th – Lunch at the Wamsutta. Annual Toy Wrapping and Bridge Home Santa visit. We will start at the club wrapping gifts then proceed to the Bridge Home with Santa to distribute them. If you want to get in the holiday spirit IT IS HIGHLY RECOMMENDED YOU TAKE THE AFTERNOON TO JOIN US.
December 25th – Merry Christmas
December 26th – No Meeting
January 1st – Happy New Year. Board Meeting moved to the following week.
January 2nd – No Meeting
January 8th – Monthly Board Meeting. 5:00 pm. Location: Fire Safety Inc., 955 Reed Rd, N. Dartmouth. MA. All are invited.
January 9th – Lunch at the Wamsutta (returns). Annual Yankee Swap. Please bring a wrapped gift to exchange with a value of no more than $10.
January 16th – Lunch at the Wamsutta. Program TBA
April 25th – ROTAFEST 2019 – SAVE THE DATE
Odds and Ends
UPDATED BREAKFAST WITH SANTA (from our BWS co-Chair Marc S.)
There is the potential for a large crowd and Marc would appreciate that all the helpers come by 8:45 AM to make sure we're ready.
We still need more Sponsors.
RINGING OF THE BELLS UPDATE - DECEMBER 8th
Ellen reports that while the opening shifts at 9 am are full, she is still in need for people to work the 11 – 1 shift as well as the 1-3. Please contact her if you can cover one. Bring a friend or family member. Wear a festive holiday outfit like a teddy bear or the Clauses. Bring out some holiday music to play.
Other important information:
Location: Shaw's State Road (15 State Rd, Dartmouth, MA)
Saturday, December 8th.
"Elves" often even bring coffee and cocoa mid shift.
If you can't ring on this day, Major Jung (our newest member) says to contact him at the Salvation Army and he can give you another day or time.
DUES DUE
Consider this your second notice that dues are due by the end of the year. They are $65 and cover you for 6 months. Please contact Lisa for payment information.
ANNUAL YANKEE SWAP – 1/9/19
Always a fun event, we ask everyone attending the meeting on January 9th at the Wamsutta to bring a wrapped gift of about $10 value. It can be something new, something you are re-gifting or something you cleaned out of your workshop as Mark T. used to do.
DISTRICT AND RI REMINDERS (if you are interested in attending any of these, please ask a board member for more information as some events are club sponsored)
- MID-YEAR MEETING/PrePETS, February 9, 2019
- NORTHEAST PETS, March 7-9, 2019, Sheraton, Framingham MA
- ROTARY LEADERSHIP INSTITUTE (RLI), March 30, 2019, Amica, Lincoln, RI
- DISTRICT INTERNATIONAL NIGHT, April 1, 2019, Double Tree, Danvers, MA
- DISTRICT ASSEMBLY: SECRETARIES, TREASURERS, ALL ROTARIANS, April 13, 2019, White's of Westport
- MULTI DISTRICT CONFERENCE, May 3-4, 2019, Double Tree, Danvers, MA
- ROTARY INTERNATIONAL CONVENTION, June 1-5, 2019, Hamburg, Germany
- DISTRICT GOVERNOR INSTALLATION, June 17, 2019, Cape Codder, Hyannis, MA
NEW BEDFORD ROTARY ON SOCIAL MEDIA
Don't forget to Like, Follow and whatever else folks do with pages they like on Facebook. Check us out at www.facebook.com/Rotary-Club-of-New-Bedford-157486620934253/
One More Thing – A Lisa Classic
Thanksgiving dinners take eighteen hours to prepare. They are consumed in twelve minutes. Half-time takes twelve minutes. This is not coincidence. – Erma Bombeck
Orren R
GAM Contributor
Marc S
GAM Contributor
Peter A
GAM Editor