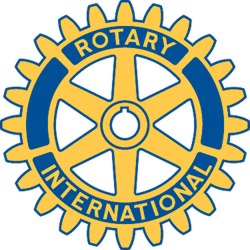 Rotary Club of New Bedford, MA - Weekly GAM
GAM...A nautical term describing the exchange of news between vessels departing from and returning to their ports...
October 31, 2018
The Last Time We Met (from Cheryl B)
Rev. David Lima, Pastor at New Seasons Worship Center of E. Freetown and Executive Minister of the Inter-Church Council of Greater New Bedford spoke to NB Rotarians about the importance of recognizing and identifying homeless people in the city to get the funding that is necessary to help address their needs. Many are off the grid – hiding out with their personal belongings. Sleeping in tents year round, or under bridges, or in the woods etc… Many have mental health issues or substance abuse which keeps them from being able to go into shelters. Reports says this talk was extremely interesting. For more information about this check out the following article http://wbsm.com/new-bedford-homeless-population-totals-398/. Look in the NEXT TIME WE MEET section to see who we have coming up next. SPOILER: It has to do with RI Public Radio…
VISITORS AND GUESTS: Guest Speaker – Our own PP Cheryl B. Also returning Major Jung from the Salvation Army who has put in an application to transfer to our club.
Missed last week's GAM? You can check it (or any past issue) out at http://newbedfordma.clubwizard.com/NewsletterArchive.cfm
The Next Time We Meet
November 6th – Monthly Board Meeting. 5:00 pm. Location: Fire Safety Inc., 955 Reed Rd, N. Dartmouth. MA. All are invited.
November 7th – Lunch at the Wamsutta. Our guest speaker will be Torey Malatia, CEO of Rhode Island Public Radio.
UPCOMING EVENTS: What would you like to see at a Rotary meeting? Let us know
November 14th – Lunch at the Wamsutta. Our guest speaker will be Caroline Paradis, Owner and Founder of Clarity Wellness, to talk about the healing technique of Reiki.
November 21st – No meeting.
November 22nd – Happy Thanksgiving.
November 25th – Breakfast with Santa. See below for details.
November 28th – Lunch at the Wamsutta. Our guest speaker will be Al Vitale of Your Theatre to talk about the Historic First Baptist Church Restoration project.
December 4th – Monthly Board Meeting. 5:00 pm. Location: Fire Safety Inc., 955 Reed Rd, N. Dartmouth. MA. All are invited.
December 5th – Toy Stacking at the Salvation Army. This will be a MILLION DOLLAR MEAL. (that means members owe for it even if they don't go.) We will be unpacking boxes of toys for the Salvation Army's toy distribution. We welcome help from friends, family and coworkers of Rotarians as well.
December 8th – Ringing of the Bells. Locations and times TBA
December 12th – Lunch at the Wamsutta. Our guest speaker will be Craig Rousseau, freelance comic book artist who has drawn Spiderman, Batman Beyond and other well-known characters as well as being a co-creator of THE PERHAPANAUTS.
December 19th – Lunch at the Wamsutta. Annual Toy Wrapping and Bridge Home Santa visit. We will start at the club wrapping gifts then proceed to the Bridge Home with Santa to distribute them. If you want to get in the holiday spirit IT IS HIGHLY RECOMMENDED YOU TAKE THE AFTERNOON TO JOIN US.
December 25th – Merry Christmas
December 26th – No Meeting
January 1st – Happy New Year. Board Meeting moved to the following week.
January 2nd – No meeting
January 8th – Monthly Board Meeting. 5:00 pm. Location: Fire Safety Inc., 955 Reed Rd, N. Dartmouth. MA. All are invited.
January 9th – Lunch at the Wamsutta (returns). Program TBA.
Odds and Ends
UPDATED BREAKFAST WITH SANTA (from our BWS co-Chair Marc S.)
We need more Sponsors.
Here are Gold Sponsors ($200 Donation) so far (either Check received or informed Marc that Check will be sent):
Fire Systems Inc. (Cheryl B)
Linda S
Marine Hydraulics (Jerry W, who also send his regards to the Club)
Bristol County Savings Bank (Marlene L)
Better Community Living (Tom Riley)
Last year we had 8 Gold Sponsors and 18 Donors overall, totaling $2,365. So far this year, including the 5 Gold Sponsors mentioned above, we only have 8 overall Donors aggregating $1,180 of Contributions.
Best regards,
Marc
Please let Marc know if you need sponsor forms.
P-BRUINS ROTARY DAY FOR POLIO
President Carole wants to invite everyone out for the Providence Bruins Game on November 9th. This is a really fun night where a portion of the ticket price goes to Polio Plus/ End Polio Now. If interested or you need transportation, let Carole know. Charlie, from the Fairhaven Club, has a bus going if you need a ride. (4)
RINGING OF THE BELLS
SAVE THE DATE: DECEMBER 8th : Once again our Ringing of the Bells chair, Ellen G, (who is no ding-a-ling) will be asking for members help ring bells for the Salvation Army. Each member that is able is asked to do a 2 hour shift ringing bells for the Salvation Army Kettle Drive. Times and location will be announced soon. You can bring friends and family to help you. "Elves" often even bring coffee and cocoa mid shift. By our club volunteering to do this, it saves the Salvation Army from paying bell ringers. Contact Ellen for more information and to sign up.(2)
DISTRICT AND RI REMINDERS (if you are interested in attending any of these, please ask a board member for more information as some events are club sponsored)
- P-BRUINS ROTARY DAY FOR POLIO, November 9, 2018, The Dunk, Providence, RI https://rotary7950.com/event/rotary-night-at-the-providence-bruins/
- THE NUTS AND BOLTS OF ROTARY ASSEMBLY- DESIGNED FOR PRESIDENT ELECTS AND DEVELOPED FOR ALL ROTARIANS, November 10, 2018, 8 am to 2 pm. White's of Westport. Lunch included. https://rotary7950.com/event/the-nut-s-and-bolts-of-rotary/
- FOUNDATION DINNER, 5:30-6:45 pm Social Hour/ 7 pm Dinner, November 15, 2018, Rosebrook Event Center, Wareham, www.crsadmin.com/gen/Accounts/50054/EventPlanner/d41bba93-358a-4afc-972f-d948582c158e/13524/Foundationdinnerflyer.pdf
- MID-YEAR MEETING/PrePETS, February 9, 2019
- NORTHEAST PETS, March 7-9, 2019, Sheraton, Framingham MA
- ROTARY LEADERSHIP INSTITUTE (RLI), March 30, 2019, Amica, Lincoln, RI
- DISTRICT INTERNATIONAL NIGHT, April 1, 2019, Double Tree, Danvers, MA
- DISTRICT ASSEMBLY: SECRETARIES, TREASURERS, ALL ROTARIANS, April 13, 2019, White's of Westport
- MULTI DISTRICT CONFERENCE, May 3-4, 2019, Double Tree, Danvers, MA
- ROTARY INTERNATIONAL CONVENTION, June 1-5, 2019, Hamburg, Germany
- DISTRICT GOVERNOR INSTALLATION, June 17, 2019, Cape Codder, Hyannis, MA
NEW BEDFORD ROTARY ON SOCIAL MEDIA
Don't forget to Like, Follow and whatever else folks do with pages they like on Facebook. Check us out at www.facebook.com/Rotary-Club-of-New-Bedford-157486620934253/
One More Thing – An Orren Classic
Beggar: "Say, Buddy, can you give me two dollars for coffee?"
Citizen: "I thought you always asked for ten cents for a cup of coffee."
Beggar: "Yeah. I know, but I'm putting all my begs in one ask-et!"
(You can see that this is out of a 1939 joke book.)
Cheryl B
GAM Contributor
Marc S
GAM Contributor
Peter A
GAM Editor