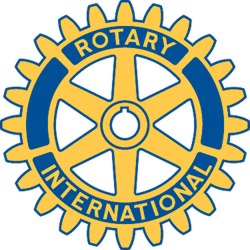 Rotary Club of New Bedford, MA - Weekly GAM
GAM...A nautical term describing the exchange of news between vessels departing from and returning to their ports...
October 24, 2018
The Last Time We Met
What influenced you in your life? Was it WWII, the Cold War, the AIDS epidemic or 9/11? Rotarian Cheryl B. imparted to us information about generational diversity in the work place. By reveiwing facts from from a fascinating seminar, she shared some or the best ways to reach workers of different age groups. By understanding general underlying factors of how Millennials, Gen X-ers, Baby Boomers and members of the Silent Generation view the world, one can more easily navigate complex world of employee and co-worker interaction. Thank you Cheryl for the great information. Another one that should not have been missed. Look in the NEXT TIME WE MEET section to see who we have coming up next.
VISITORS AND GUESTS: Guest Speaker – Our own PP Cheryl B. Also returning Major Jung from the Salvation Army who has put in an application to transfer to our club.
Missed last week's GAM? You can check it (or any past issue) out at http://newbedfordma.clubwizard.com/NewsletterArchive.cfm
The Next Time We Meet
October 31st – Lunch at the Wamsutta. Our guest speaker will be the Reverend David Lima of the New Bedford Interchurch Council. HAPPY HALLOWEEN
UPCOMING EVENTS: What would you like to see at a Rotary meeting? Let us know
November 6th – Monthly Board Meeting. 5:00 pm. Location: Fire Safety Inc., 955 Reed Rd, N. Dartmouth. MA. All are invited.
November 7th – Lunch at the Wamsutta. Our guest speaker will be Torey Malatia, CEO of Rhode Island Public Radio.
November 14th – Lunch at the Wamsutta. Our guest speaker will be Caroline Paradis, Owner and Founder of Clarity Wellness, to talk about the healing technique of Reiki.
November 21st – No meeting.
November 22nd – Happy Thanksgiving.
November 25th – Breakfast with Santa. See below for details.
November 28th – Lunch at the Wamsutta. Our guest speaker will be Al Vitale of Your Theatre to talk about the Historic First Baptist Church project.
December 4th – Monthly Board Meeting. 5:00 pm. Location: Fire Safety Inc., 955 Reed Rd, N. Dartmouth. MA. All are invited.
December 5th – Toy Stacking at the Salvation Army. This will be a MILLION DOLLAR MEAL. (that means members owe for it even if they don't go.) We will be unpacking boxes of toys for the Salvation Army's toy distribution. We welcome help from friends, family and coworkers of Rotarians as well.
December 8th – Ringing of the Bells. Locations and times TBA
Odds and Ends
RING OF THE BELLS
SAVE THE DATE: DECEMBER 8th : Once again our Ringing of the Bells chair, Ellen G, (who is no ding-a-ling) will be asking for members help ring bells for the Salvation Army. Each member that is able is asked to do a 2 hour shift ringing bells for the Salvation Army Kettle Drive. Times and location will be announced soon. You can bring friends and family to help you. "Elves" often even bring coffee and cocoa mid shift. By our club volunteering to do this, it saves the Salvation Army from paying bell ringers. Contact Ellen for more information and to sign up.
BREAKFAST WITH SANTA (From our BWS co-Chair Marc S.)
Sponsorships have started to come in. Don't miss out on this opportunity.
Our Breakfast With Santa will be held on Sunday, November, 25, 2018 at the New Bedford YMCA. Rick Kidder, President of the Southcoast Chamber has agreed to be Santa again. There will also be pictures with Santa and crafts for the children; and a nice catered breakfast.
Form are available to be used for the Gold Sponsors and other contributors who purchase placemat ads. (Check with Marc if you did not get them in an email from him) We really need your support for this Event:
1. Gold Sponsorships are available for $200 and include an ad on all the placemats, listing on a poster at the Event, mention in any publicity, and tickets for two families of four which can be donated to local charities in your name. Please also let me know if you are aware of any organizations that can use donated tickets for children and their families to attend the Event.
2. Place mat ads (business card size) are $25 each on a placemat design (appearing on around 20-25 placemats); or be on all 6 placemat designs (appearing on up to 120-150 placemats) for $130 (and also includes one adult and one child ticket for the Event). This is great for businesses and other people to support the Club.
3. Individual tickets are available for sale: $10 for adults, $6 for children, under 3 are free. Do you know any families with small children that would like to attend?
4. We can use help on the day serving food, cleaning tables, working with Santa or in the crafts room.
Thanks and best regards,
Marc (3)
P-BRUINS ROTARY DAY FOR POLIO
President Carole wants to invite everyone out for the Providence Bruins Game on November 9th. This is a really fun night where least a portion of the ticket price goes to Polio Plus (maybe all?). If interested or you need transportation, let Carole know. Charlie, from the Fairhaven Club, has a bus going if you need a ride. (3)
DISTRICT AND RI REMINDERS (if you are interested in attending any of these, please ask a board member for more information as some events are club sponsored)
- P-BRUINS ROTARY DAY FOR POLIO, November 9, 2018, The Dunk, Providence, RI https://rotary7950.com/event/rotary-night-at-the-providence-bruins/
- THE NUTS AND BOLTS OF ROTARY ASSEMBLY- DESIGNED FOR PRESIDENT ELECTS AND DEVELOPED FOR ALL ROTARIANS, November 10, 2018, 8 am to 2 pm. White's of Westport. Lunch included. https://rotary7950.com/event/the-nut-s-and-bolts-of-rotary/
- FOUNDATION DINNER, 5:30-6:45 pm Social Hour/ 7 pm Dinner, November 15, 2018, Rosebrook Event Center, Wareham, www.crsadmin.com/gen/Accounts/50054/EventPlanner/d41bba93-358a-4afc-972f-d948582c158e/13524/Foundationdinnerflyer.pdf
- MID-YEAR MEETING/PrePETS, February 9, 2019
- NORTHEAST PETS, March 7-9, 2019, Sheraton, Framingham MA
- ROTARY LEADERSHIP INSTITUTE (RLI), March 30, 2019, Amica, Lincoln, RI
- DISTRICT INTERNATIONAL NIGHT, April 1, 2019, Double Tree, Danvers, MA
- DISTRICT ASSEMBLY: SECRETARIES, TREASURERS, ALL ROTARIANS, April 13, 2019, White's of Westport
- MULTI DISTRICT CONFERENCE, May 3-4, 2019, Double Tree, Danvers, MA
- ROTARY INTERNATIONAL CONVENTION, June 1-5, 2019, Hamburg, Germany
- DISTRICT GOVERNOR INSTALLATION, June 17, 2019, Cape Codder, Hyannis, MA
One More Thing – An Orren Classic
"Why did you come to college, anyway? You are not studying." said the professor.
"Well.", said Willie, "I don't know exactly myself. Mother says it is to fit me for the Presidency; Uncle Bill, to sow my wild oats; Sis, to get a chum for her to marry; and Pa, to bankrupt the family."
Marc S
GAM Contributor
Peter A
GAM Editor