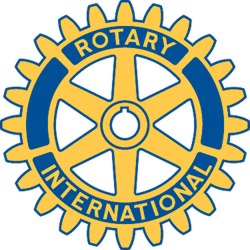 Rotary Club of New Bedford, MA - Weekly GAM
GAM...A nautical term describing the exchange of news between vessels departing from and returning to their ports...
September 12, 2018
The Last Time We Met (Formerly "This Week") – Written by Cheryl B.
Attendance = 8. Included visiting Rotarian from Santa Clara, CA - Phil Auger. He is here for his 65th class reunion (New Bedford High), and to visit his sisters who still live in New Bedford.
Program – Two thank you letters were received and read to club members – one from a scholarship recipient Katie A.; and one from New Bedford Child & Family Services, Director of Development, Susan Remy thanking us for the 200 backpacks.
Our speaker was John Remedis – who shared some funny stories from his days of being an undercover officer. He was entertaining and informative – when an officer asks you a question, just answer the question!
Editorial Note: Thank you to Cheryl for writing this up.
The Next Time We Meet (Formerly "Next Week")
September 19th – Lunch at the Wamsutta. Program TBA
UPCOMING EVENTS: What would you like to see at a Rotary meeting? Let us know
September 26th – Lunch at the Wamsutta. Program TBA
October 2nd – Monthly Board Meeting. 5:00 pm. Location: Fire Safety Inc., 955 Reed Rd, N. Dartmouth. MA. All are invited.
October 3rd – Lunch at the Wamsutta. Program TBA
October 12th – Club Social Gathering. Evening at the Barrett's. Address will be sent in a separate email so we don't post the address online. Please contact Carl about what you can bring.
Odds and Ends
CLUB SOCIAL NIGHT
It was officially announced!! SAVE THE DATE – Friday, October 12th. Mix and mingle with your fellow members. If everyone can bring something, it will make it easier for everyone involved. Contact Carl so he knows what you will bring. We hope everyone will join us for the fun and fellowship.
DISTRICT AND RI REMINDERS (if you are interested in attending any of these, please ask a board member for more information as some events are club sponsored)
- ZONE 24 & 32 Conference, September 20-22, 2018, Hotel Bonaventure in Montreal https://portal.clubrunner.ca/50077/sitepage/2018-montreal-conference/div-style-display-none-welcome-div
- WORLD POLIO DAY, October 24, 2018 https://www.endpolio.org/world-polio-day
- P-BRUINS ROTARY DAY FOR POLIO, November 9, 2018, The Dunk, Providence, RI https://rotary7950.com/event/rotary-night-at-the-providence-bruins/
- THE NUTS AND BOLTS OF ROTARY ASSEMBLY- DESIGNED FOR PRESIDENT ELECTS AND DEVELOPED FOR ALL ROTARIANS, November 10, 2018, 8 am to 2 pm. White's of Westport. Lunch included. https://rotary7950.com/event/the-nut-s-and-bolts-of-rotary/
- FOUNDATION DINNER, 6 or 7 pm??, November 15, 2018, Rosebrook Event Center, Wareham, MA
- MID-YEAR MEETING/PrePETS, February 9, 2019
- NORTHEAST PETS, March 7-9, 2019, Sheraton, Framingham MA
- ROTARY LEADERSHIP INSTITUTE (RLI), March 30, 2019, Amica, Lincoln, RI
- DISTRICT INTERNATIONAL NIGHT, April 1, 2019, Double Tree, Danvers, MA
- DISTRICT ASSEMBLY: SECRETARIES, TREASURERS, ALL ROTARIANS, April 13, 2019, White's of Westport
- MULTI DISTRICT CONFERENCE, May 3-4, 2019, Double Tree, Danvers, MA
- ROTARY INTERNATIONAL CONVENTION, June 1-5, 2019, Hamburg, Germany
- DISTRICT GOVERNOR INSTALLATION, June 17, 2019, Cape Codder, Hyannis, MA
One More Thing – An Orren Classic
Mrs. Green: "Caleb, didn't I hear the clock strike two as you came in last night?"
Mr. Green: "You did, my dear. It started to strike ten, but I stopped it to keep from waking you up."
Cheryl B
GAM Contributor
Peter A
GAM Editor