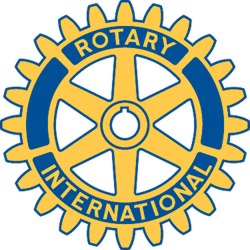 Rotary Club of New Bedford, MA - Weekly GAM
GAM...A nautical term describing the exchange of news between vessels departing from and returning to their ports...
August 1, 2018
The Last Time We Met (Formerly "This Week")
This week's guest speaker, Gail Mathern of the National Alliance on Mental Illness, Plymouth board (NAMI) talked about the organization and their mission of support of individuals and their families, which includes brain research, mental health legislation and education. She told about NAMI courses and programs given to the public free of cost. She gave her experience navigating the mental health system and told of her path to NAMI. Her talk lead to provocative questions and stories. Thank you Bunny for the report.
VISITORS AND GUESTS: Guest Speaker Gail Mathern was the only report I got.
The Next Time We Meet (Formerly "Next Week")
August 7th – Monthly Board Meeting. 5:00 pm. Location: Fire Safety Inc., 955 Reed Rd, N. Dartmouth. MA. All are invited.
August 8th – Annual Scholarship Luncheon at the Wamsutta Club/Arnold Mansion. Start time will be at NOON. This will be a sit down meal so I'm sure you already RSVP'd.
UPCOMING EVENTS: What would you like to see at a Rotary meeting?
August 15th – Lunch at the Wamsutta/ Arnold Mansion. Backpack stuffing. Come ready to work.
August 22nd – SAVE THE DATE Lunch at the Wamsutta/ Arnold Mansion. This meeting will be the annual District Governor visit. Please make every effort to attend to welcome DG William "Billl" J. Tennant . The board will not be meeting prior to lunch as in the past. Hope to see everyone there
August 29th – Program TBA
Odds and Ends
A NOTE FROM CHARLENE, ADG (2)
Hello, Everyone! This is my last year as Assistant Governor (a volunteer gig that I have loved!!) We need to replace me. Each Assistant Governor is responsible for finding his/her replacement, which was usually accomplished by the A.G. asking someone they thought would be a good fit. However, in a recent district survey, it was noted by a respondent that district level positions can sometimes feel a little 'difficult to break in to.' Believe me - that was an unintended consequence!
Anyone who has an interest in the position of Assistant Governor/Area 7 (Fall River, Dartmouth, New Bedford, Fairhaven and Taunton) should reach out to me at cjarest@comcast.net. I would love to fill the position with someone who has thought, at least once, that my job looks fun!! (It is!) Please share this job posting announcement with your members.
Thank You!!
Warmest regards, Charlene
Charlene J. Jarest, DGN, Assistant Governor/Area 7
District 7950
Rotary International
LUNCH PROGRAMS (3)
Prez Carole had a sign up sheet and managed to fill more than half the year with club members agreeing to look for programs to do at lunch. Still need help with the following months – September, October, November, May and June. Please help out if you can.
DISTRICT AND RI REMINDERS (if you are interested in attending any of these, please ask a board member for more information)

- PAW SOX ROTARY DAY FOR POLIO, Pawtucket, RI, August 17, 2018 https://rotary7950.com/event/rotary-night-at-the-pawsox/
- ZONE 24 & 32 Conference September 20-22, 2018,Hotel Bonaventure in Montreal https://portal.clubrunner.ca/50077/sitepage/2018-montreal-conference/div-style-display-none-welcome-div
- WORLD POLIO DAY, October 24, 2018 https://www.endpolio.org/world-polio-day
- P-BRUINS ROTARY DAY FOR POLIO, Providence, RI, November 9, 2018 https://rotary7950.com/event/rotary-night-at-the-providence-bruins/
One More Thing – An Orren Classic
Father (admiring his recently born heir): "That fellow will be a great statesman one of these days."
Mother: "Oh, Charles, dear, do you really think he will?"
Father: "Sure of it. Look how easily he wriggles out of everything!"
Bunny M
GAM Contributor
Peter A
Cub Reporter
Lisa F
GAM Editor