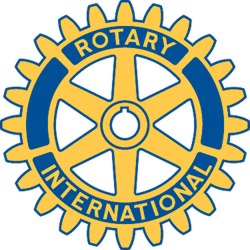 Rotary Club of New Bedford, MA - Weekly GAM
GAM...A nautical term describing the exchange of news between vessels departing from and returning to their ports...
July 18 2018
The Last Time We Met (Formerly "This Week")
If you missed our last meeting, you missed a doosey. It began with a dramatic reading from former NB Rotarian and PP Alan in honor (?) of Carole's return the presidency. A relatively large crowd with several guests saw the presentation of an allocation check to the Boy Scouts. And finally there was our guest speaker Beverly Rousseau of Connecting the Dots. She founded the organization to inspire others to overcome adversity. Often she found if someone had only had help "connecting the dots" the outcome of their story would have been happier. Working with local schools and colleges, CtD offers programs to help women, children and families. For more information, go to www.connectingthedots-dream.org
VISITORS AND GUESTS: Guest Speaker Beverly Rousseau, Founder -Connecting the Dots, guest of Ellen. Rotary Spouse Charlie Barrett, guest of Cheryl. Up from down south – Joy and Alan Frietas. And finally Rachel Sowersby of the Boy Scout, guest of Adam.
The Next Time We Meet (Formerly "Next Week")
July 25th – Lunch at the Wamsutta/ Arnold Mansion.. Our guest speaker will be Melinda Tveit who is "Physical Therapist Par Excellence!!" as described by Ellen. She works on your muscles for the best physical fitness possible for each individual.
UPCOMING EVENTS: What would you like to see at a Rotary meeting?
August 1st – Lunch at the Wamsutta/ Arnold Mansion. Our guest speaker will be Gail Mathern from the National Alliance on Mental Illness, Plymouth board.
August 7th – Monthly Board Meeting. 5:00 pm. Location: Fire Safety Inc., 955 Reed Rd, N. Dartmouth. MA. All are invited.
August 8th – Annual Scholarship Luncheon at the Wamsutta Club/Arnold Mansion. Start time will be at NOON. This will be a sit down meal so PLEASE RSVP to Rich by 8/1.
August 15th – Lunch at the Wamsutta/ Arnold Mansion. Backpack stuffing. Come ready to work.
August 22nd – SAVE THE DATE Lunch at the Wamsutta/ Arnold Mansion. This meeting will be the annual District Governor visit. Please make every effort to attend to welcome DG William "Billl" J. Tennant . The board will not be meeting prior to lunch as in the past. Hope to see everyone there
Odds and Ends
LUNCH PROGRAMS
Prez Carole had a sign up sheet and managed to fill more than half the year with club members agreeing to look for programs to do at lunch. Still need help with the following months – September, October, November, May and June. Please help out if you can.
DISTRICT AND RI REMINDERS (if you are interested in attending any of these, please ask a board member for more information)

- PAW SOX ROTARY DAY FOR POLIO, Pawtucket, RI, August 17, 2018 https://rotary7950.com/event/rotary-night-at-the-pawsox/
- ZONE 24 & 32 Conference September 20-22, 2018,Hotel Bonaventure in Montreal https://portal.clubrunner.ca/50077/sitepage/2018-montreal-conference/div-style-display-none-welcome-div
- WORLD POLIO DAY, October 24, 2018 https://www.endpolio.org/world-polio-day
- P-BRUINS ROTARY DAY FOR POLIO, Providence, RI, November 9, 2018 https://rotary7950.com/event/rotary-night-at-the-providence-bruins/
One More Thing – An Orren Classic
A certain young man wrote the following letter to a prominent business firm, ordering a razor; "Dear Sirs - Please find enclosed 50-cents for one of your razors as advertised and oblige - John Jones. P.S. I forgot to enclose the 50-cents but no doubt a firm of your high standing will send the razor anyway." The firm addressed received the letter and replied as follows. "Dear Sir - Your most valued order received the other day and will say that we are sending the razor as per request, and hope that it will prove satisfactory. P.S. We forgot to enclose the razor, but no doubt a man of your cheek will have no need of it.
Peter A
Cub Reporter
Lisa F
GAM Editor