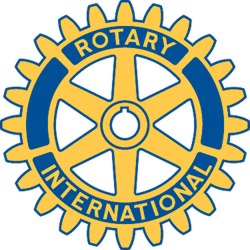 Rotary Club of New Bedford, MA - Weekly GAM
GAM...A nautical term describing the exchange of news between vessels departing from and returning to their ports...
June 20, 2018
The Last Time We Met (Formerly "This Week")
Our guest speaker was President and Chairman Richard Asquino of James Arnold Mansion, Inc.. In case you did not know, the Wamsutta Club is housed in the James Arnold Mansion. I understand he is very good and will return some time in the future to give us a tour of the mansion.
Rotary Minute: Past Club Presidents – Recognize anyone? Still not sure what happened in 1942.
1921-1923 Elton S. Wilde 1970-1971 Roger E. Titus, Jr.
1923-1924 Alphonso-W. Smith 1971-1972 George A.O. Saint-Aubin
1924-1925 James T. Murray 1972-1973 Adolph Walecka
1925-1926 Charles S. Ashley, Jr. 1973-1974 Barney Smola
1926-1927 Clarence H. Brownell 1974-1975 James Wilson
1927-1928 Clark W. Holcomb 1975-1976 Walter Burbank
1928-1929 Issac N. Babbitt 1976-1977 James Hayden
1929-1930 Thomas Hersom, Jr. 1977-1978 Robert Doyan
1930-1931 John T. Champion 1978-1979 Gerald Wheeler
1931-1932 Charles N. Serpa 1979-1980 Everett McCullough
1932-1933 Milton Burghardt* 1980-1981 Paul Lavault
1933-1934 F. Kimball White* 1981-1982 Donald Correia
1934-1935 George F. Braley 1982-1983 Paul Williams
1935-1936 John A. Stitt 1983-1984 William Cabral, Jr.
1936-1937 Norman A. Converse 1984-1985 Robert Caron
1937-1938 Harold W. Connolly 1985-1986 John S. Harvey
1938-1939 Allen H. Hersom 1986-1987 William Moloney
1939-1940 Dr. Walter L. Brown 1987-1988 James Mathes
1940-1941 J. Charles Ferguson 1988-1989 Timothy Dyer
1941-1942 Nelson C. Hoxie, Jr. 1989-1990 Joseph Vicek
1942 Dr. Robert H. Goodwin 1990-1991 Christine Lodge
1942 Rev. R.E. Gilmore 1991-1992 Craig Dutra
1942-1943 Robert W. Main 1992-1993 Mark Treadup
1943-1944 Dr. Herschel Heinz* 1993-1994 Dennis Cabral
1944-1945 James A. Thompson 1994-1995 Stuart Lawrence
1945-1946 Stephen D. Pierce 1995-1996 Elaine Lima
1946-1947 Joseph Giusti 1996-1997 Celeste M. Warner
1947-1948 Walter S. MacPhail 1997-1998 Orren Robbins
1948-1949 Stanley W. Sterling 1998-1999 Dr. Michael J. Gottfried
1949-1950 Philip R. Converse 1999-2000 Carl Brown
1950-1951 Clarence A. Smith, Jr. 2000-2001 Mark S. Nussman
1951-1952 Frank Simpson 2001-2002 Thomas Riley
1952-1953 Charles L. MacLauchlin 2002-2003 Dorothy A. Cox
1953-1954 Allan R. Woodacre* 2003-2004 Jeff Miller
1954-1955 Frank Martin 2004-2005 Robin Cabral
1955-1956 Norman Hayes 2005-2006 Ronald Melbourne
1956-1957 James A. Thompson 2006-2007 Carole J. Johnson
1957-1958 Allan Gillis 2007-2008 Jim Oliveira
1958-1959 Francis B. Finni 2008-2009 Sarah Lamothe
1959-1960 Luiz V. Souza 2009-2010 Robert Smith
1960-1961 Fred Hubbard 2010-2011 David Biggs
1961-1962 Jack Ward 2011-2012 Kathy Castro
1962-1963 Al Douglas 2012-2013 Kathy Castro
1963-1964 Bernie Baker 2013-2014 Alan Freitas
1964-1965 Howard Dyer 2014-2015 Cheryl Barrett
1965-1966 John Babbit 2015-2016 Linda Silveira
1966-1967 Gene Chapman 2016-2017 Russell Whynacht
1967-1968 Ron Loranger 2017-2018 Peter Ashworth
1968-1969 Art Ethier
1969-1970 George Gary * Past District Governor
PRESIDENT'S TRIPLE THREAT MEMBERSHIP CHALLENGE: And the final challenge goes out with more of a whimper than a bang. Let Peter know if you completed this challenge.
VISITORS AND GUESTS: Guest Speaker - President and Chairman Richard Asquino of James Arnold Mansion, Inc. Not sure if I missed anyone.
The Next Time We Meet (Formerly "Next Week")
June 27th – New Officer Induction (or should it be Installation?). 5:30 pm at the Wamsutta Club. See information below.
UPCOMING EVENTS: What would you like to see at a Rotary meeting?
July 3rd – POSTPONED – Board meeting moved to July 10th.
July 4th – NO MEETING. HAPPY INDEPENDENCE DAY!!
July 10th – RESCHEDULED Monthly Board Meeting. 5:00 pm. Location: Fire Safety Inc., 955 Reed Rd, N. Dartmouth. MA. All are invited.
July 11th – Program TBD
Odds and Ends
INDUCTION 2018 - 25 PEOPLE HAVE RSVP'd
You are cordially invited to attend the Rotary Club of New Bedford 2018-2019 Officers and Directors Induction (Installation?) on June 27, 2018 at the Wamsutta Club, 427 County St., New Bedford, MA 02740. There will be a cash bar at 5:30 pm. An Opening followed by Dinner will begin at 6:00 pm. The formal Induction Ceremony will start at approximately 7:00 pm. The menu will include Baked Stuffed Chicken Kiev with Baked Stuffed Shrimp. The cost will be $25 per person to be collected at the door.
RSVP to Carole Johnson by June 25th cjohnson@umassd.edu
VISITING BANNERS
Are you planning on visiting a Rotary Club when you travel? We have the little "flags" for you to exchange when you go. They are in the closet at the Wamsutta Club.
ROTAFEST FOLLOW UP
Please follow up with any sponsors or ticket buyers that have not sent in their donations.
LATE TO THE MEETING?
If you are running late, you are always welcome at our meeting. Please be sure you check in with the treasurer or whoever is taking attendance. We have noticed some people not getting credit for attending meetings at which they arrived late. If you don't check in, chances are you will not get credit for the meeting. (This is a kinder Rotary as we don't do fines anymore…)
HOW DO I DO A MAKEUP?
Some folks have asked how to improve their attendance if they miss the Wednesday meeting. Here is a list. (Generally makeups "expire" after a month)
1. Check out other local club meetings. Dartmouth has night meetings (I think). Fall River does lunch on Thursday at White's of Westport. Not sure what Fairhaven is doing these days. Most can be contacted through their Facebook pages or websites
2. You can do make ups online https://www.rotaryeclubone.org/makeups/howtodoamakeup/. When you get to this page https://www.rotaryeclubone.org/makeups/articles/ click on date of one that interests you and follow the instructions.
3. You can stop into our own club's monthly board meetings. (Generally the first Tuesday at 5 at FSI in Dartmouth. Address in the GAM)
4. Check out the club's committees.
5. Assist with RotaFest or Breakfast with Santa or other events (Sell tickets, find auction items, etc.)
6. District events are an option as well. (See the GAM for those as well)
7. Traveling? Visit a club meeting in the town wherever you are. Club meetings are even held on cruise ships and at Walt Disney World. We may even have a banner for you to exchange.
NEW BEDFORD ROTARY ON SOCIAL MEDIA
Don't forget to Like, Follow and whatever else folks do with pages they enjoy on Facebook. Check us out at www.facebook.com/Rotary-Club-of-New-Bedford-157486620934253/
DISTRICT AND RI REMINDERS (if you are interested in attending any of these, please ask a board member for more information)
- I got Nuttin…
One More Thing – An Orren Classic
In the words of David Lloyd George - "Don't be afraid to take a big step if one is indicated. You can't cross a chasm in two short jumps!"
Peter A
Cub Reporter
Lisa F
GAM Editor