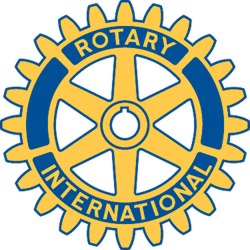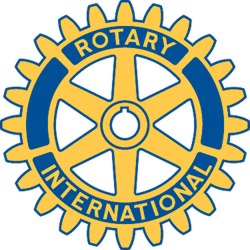 Rotary Club of New Bedford, MA - Weekly GAM
GAM...A nautical term describing the exchange of news between vessels departing and returning from its port...
2008
This Week
A slightly frazzled Pres. Sarah called the meeting to order at exactly 12:15 PM and immediately transformed to the calm and capable leader that we have come to know and love! (Her reference to "Inmates running the asylum" had nothing to do with Rotarians or real inmates, she assured us.)
First order of business was to bestow gifts of sweets to Kristen, in recognition of her 3rd Rotary Anniversary; to herself on her 4th Rotary Anniversary, and Holly (who was missing when recognized a few weeks ago).
Today's meeting was a lively presentation on New Bedford's Working Waterfront Festival, slated for downtown's State Pier Saturday and Sunday, Sept. 27th and 28th; presented by Festival Director Laura Orleans, and Volunteer Coordinator Laura Campbell. The (free admission) Festival, in it's 5th year, is billed as "An Educational Celebration of New England's Commercial Fishing Industry". This year's theme is "Connecting Communities and Preserving Ports",an opportunity to discover our own city's contribution to this important economical and social asset.
The Festival offers Food, Music,Whaleboat Races, The Blessing of the Fleet, Coast Guard Demonstrations, Tugboat Muster, Boat Tours, Contests, Competitions, Childrens Activities, Harbor Tours and More!!!!!
Both Lauras also stressed the need for volunteers to fill the dozens of Festival presentation chores and urged folks to sign up for 2 or 4 hour stints on one or both days. To volunteer or learn more about this important annual New Bedford event, log on to www.workingwaterfrontfestival.org
Our guest today, Christine Chapin, friend of Pres. Sarah.
Coming Attractions
Operation Clean Sweep, another Rotary Volunteer opportunity for community service, is scheduled for Saturday, Sept. 20th. Paula Freitas is coordinator and would appreciate your support. Call her for more details. This project will be considered a Rotary "make-up".
Michelle Hantman put in a plug for the United Way Day of Caring, coming up Friday, Sept. 19th. This is a public service opportunity that involves various projects to benefit area non-profits. Call the United Way at 994-9625 for details. Another "make-up" opportunity.
Holly reminded us of the Better Community Living "Celebration of 20 years of service" that same night at the Cafe Funchal. Call her at 508-999-4300 ext 49 for more info.
The Dartmouth YMCA will be holding a Family Fun Celebration on October 18th. This all day fun social includes a race, games, dinner and a haunted Hayride. Call David Biggs or Pres. Sarah for details.
And don't forget the District Rotary Foundation Seminar and Dinner at Whites on October 25th. Put the date on your calendar, more info later.
NEXT WEEK
Believe it or not - Next week our speaker will be the 2nd President of the United States of America, Quincy native, John Adams. Not a Republican, not a Democrat, a Federalist. Better be there!!!!
Odds & Ends
Still a couple of days left to purchase raffle tickets for the Red Sox Ticket package benefitting Aaint Anne's Hospital Hunder Oncology Center. Drawing is Sunday the 14th.
Assistant District Governor Ron Melbourne reported that Dist. 7950 is looking for input on the possibility of starting a Rotary Breakfast Club in the New Bedford/Fall River area. Ron would appreciate your input one way or the other.
And Finally
Today's tid-bit from my 1939 10,000 Jokes Toasts and Stories is called DER DEMPERANCE BLEDGE. - Der man vas dere, I said to him "Bleeze kindly sign der bledge." He said, "Vhy shure, I glad to do." But den his missus hedge. "You leaf mine Luke der vay he is," Her clogs dey tapped der woot. "When drunk he is a human bearl, Putt sober he's no goot!"
Orren Robbins
GAM Editor
P.S. See you next Wednesday