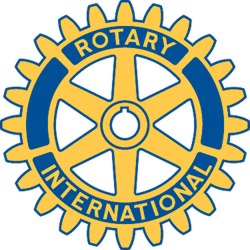 Rotary Club of New Bedford, MA - Weekly GAM
GAM...A nautical term describing the exchange of news between vessels departing from and returning to their ports...
January 17, 20187
This Week (Last Week)
Another late edition of the GAM. Maybe we need a new writer?
A Club Assembly was held to kick off RotaFest 2018. Stu shared some thoughts on how he sells tickets. His biggest message was to just talk to people and ask them about it. Thank you to Marlene for agreeing to be the "ticket" chair person. Carol has asked she give 10 tickets to every Rotarian. Thanks to everyone for their input during this meeting.
Rotary Minute. Check out our "archives" when you have a chance. We have meeting notes from several different time periods including 1926.
PRESIDENT'S VALENTINE'S ALUMNI MEMBERSHIP CHALLENGE: Who have you asked? Spread the love. Ask someone to join by February 14th (in case you forgot when Valentine's Day was.)
VISITORS AND GUESTS: Just us.
Next Week (this week really)
January 24th – Lunch at the Wamsutta. Program TBA
UPCOMING EVENTS:
January 31st – Evening Social. Save the date
February 6th – Monthly Board Meeting. 5:00 pm. Location: Fire Safety Inc., 955 Reed Rd, N. Dartmouth. MA. All are invited.
February 7th – Program TBA
April 26th – SAVE THE DATE – RotaFest 2018
Odds and Ends
ROTAFEST 2018
Please let us know what restaurants you have approached or plan to approach. We need to have all in by February 15th to have the posters 6 weeks before the event.
ANNUAL BASKETBALL GAME FUNDRAISER
Rotarian Joe A. shared information about a fundraiser for his parent's scholarships (Joao & Elce Andrade Memorial Scholarship Fund). It will be Saturday, January 27th, 2-4 pm, in the NBHS gym. Donations are only $10 with kids under 12 free.
YOU AND ROTARY WEBSITE
There are two Rotary websites that you have a profile on.
1. The first is our club website www.newbedfordrotary.com. Sign in using the "For members…" in the blue column on the left. You can add a photo of yourself, a website for you or your company and other information that visitors to the website can see. If you don't know how to log in, the pres/webmaster can resend your invite email.
2. Second, the Rotary International site of My Rotary https://my.rotary.org . This is the information the national organization has about you. No pictures needed for this profile, but it will connect you with everything Rotary International has to offer. Go to the site and create an account. It will ask for your membership number which will be on your monthly copy of "The Rotarian".
DUES DUE
Invoices were handied out at the last meeting. Please let us know if you still need one to generate payment. Dues are $65 and cover you for 6 months. Please contact Lisa for payment information. Thank you for those that have already paid.
NEW BEDFORD ROTARY ON SOCIAL MEDIA
Don't forget to Like, Follow and whatever else folks do with pages they enjoy on Facebook. Check us out at www.facebook.com/Rotary-Club-of-New-Bedford-157486620934253/
DISTRICT AND RI REMINDERS (if you are interested in attending any of these, please ask a board member for more information)
- MID-YEAR/PRE-PETS MEETING, White's of Westport, February, 10, 2018
- ROTARY LEADERSHIP INSTITUTE, Amica Insurance, Lincoln, RI, March 31, 2018 www.rlinea.org
- MULTI-DISTRICT CONFERENCE, 1620 Hotel, Plymouth, MA, May 18-20, 2018
- ROTARY INTERNATIONAL CONVENTION, Toronto, Canada, June 23-27, 2018 www.riconvention.org/en
One More Thing – An Orren Classic
Installment Collector: "See here, you're seven payments behind on your new piano." Purchaser: "Well. the company advertises 'Pay as you play.' Installment Collector: "What's that got to do with it?" Purchaser: "I play very slowly and very poorly!"
Peter A
Cub Reporter
Lisa F
GAM Editor