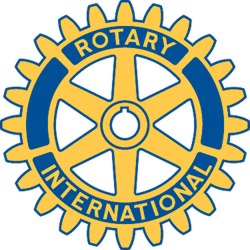 Rotary Club of New Bedford, MA - Weekly GAM
GAM...A nautical term describing the exchange of news between vessels departing from and returning to their ports...
September 13, 2017
A Special Message about Hurricane Relief (it bears repeating)
I'm sure you have seen several places to donate money and other items to hurricane relief in the U.S.. Rotary supports Disaster Aid USA - a Rotary Project put in place to aid in disasters in the USA and outside the USA (Globally) www.disasteraidusa.org. If you are still looking to contribute please go to their website.
This Week
With more than 50% of club members in attendance this week, it must signal that summer is over. Trine invited Ronald Bouchard of Avion Cares to be our speaker today. Project Care is one of the cause sof Avion Cares which Ronald serves as Ambassador. A real estate agent in "real life", Ron volunteers and advocates for children going through the foster care and adoption system. Their focus is to make the life of children going through displacement a little less chaotic. It starts with supplying them with a duffel bag to carry their belongings in rather than a trash bag. Each duffel is filled with toiletries and other supplies like books and stuffed animals. The initiative also looks to recruit more foster and adoptive families as well as create a Court Appointed Special Advocacy (CASA) program in Bristol and Plymouth County. You could hear how passionate Ron is as he spoke about this cause. Thank you for being our speaker today. For more information go to www.avioncares.org/index.php/causes/project-care-2/
Rotary Minute The Rotary's primary motto is "Service Above Self" but did you know it also has a secondary motto? Its secondary motto is "One profits most who serves best." (What's a motto? Nothing, what's a motto with you?)
PRESIDENT'S HALLOWEEN MEMBERSHIP CHALLENGE: Forgot to mention at the meeting but you all are working on this, right?
VISITORS AND GUESTS: Guest Speaker – Ronald P. Bouchard, Project CARES Ambassador for Avion Cares.
Next Week
UPCOMING EVENTS:
September 20th – Lunch at the Wamsutta. Program TBD.
September 27th – Monthly Evening Social. Save the Date.
October 3rd – Monthly Board Meeting. 5:00 pm. Location: Fire Safety Inc., 955 Reed Rd, N. Dartmouth. MA. All are invited.
October 4th – Program TBD.
Odds and Ends
MAILBAG
We received a check from the Rotary Foundation for our backpack project. This is funding made available to clubs from donations made to the Rotary Foundation from Rotarians and others.
We also received a request/invitation from Bristol Community College to attend their Bountiful Culinary Delights & Conversation Evening on October 13th to support their foundation. More information www.BristolCC.edu/Foundation/Events
WEEKLY MEETING FEE TO INCREASE
In reviewing the budget, the board has decided to a moderate increase in the weekly fee from $14 to $15. This covers the food fee as well as the speaker's lunch and other club incidentals (like the speaker gifts). The last increase in the fee was in March of 2009. This increase will happen for the first meeting in October. Thank you for your understanding.
OTHER THINGS FROM THE BOARD
The board also has approved for continued Honorary Membership the following people: Julie Lariviere Cabucio, Elaine Lima, Orren Robbins and Mark Treadup. Honorary memberships must be approved annually.
Also during this month's board meeting, the board awarded, with recommendations from the allocations committee, to support the following: Better Community Living's Sweet Temptation, South Coast Business Alliance's Oktoberfest and the Southcoast Chamber's of Commerce Annual Hoedown to benefit Mercy Meals and More
LUNCH PROGRAMS 2017-2018
We "may" have a spot available next week and/or next month for a speaker if there is someone you would like to invite or hear from. Let Trine (this month) or Jerry (next month) know. Still looking for a couple Rotarians to take a month of speakers to fill...
DISTRICT REMINDERS (if you are interested in attending any of these, please ask a board member for more information)
- RIDE FOR POLIO, Foxboro, MA, September 17, 2017 http://rotary7950.com/event/2017-ride-for-polio/
- ZONE 24 & 32 INSTITUTE, Hartford, CT, October 19-22, 2017 Come and hear Rotary International President Ian Riseley and the first female club president Sylvia Whitlock https://portal.clubrunner.ca/50077/SitePage/2017-hartford-institute-zones-24-32/invitation-to-hartford-zone-institute
- FOUNDATION DINNER, Venus De Milo, Swansea, MA, November 9, 2017
- P-BRUINS ROTARY DAY FOR POLIO, Providence, RI, December 2, 2017
- MID-YEAR/PRE-PETS MEETING, White's of Westport?, February, 10, 2018 – INCLUDES Club Secretary and Treasurer Training.
One More Thing – The Return of an Orren Classic
An Alabama man was talking with a man from Maine. "As near as I can see," said the Alabaman, "there ain't much difference atweens we-uns and you-uns, 'cept that that we-uns reckon, and you-uns guess." "That's 'bout all, neighbor," replied the Maine man," 'cept that we can guess a darn sight better than you can reckon!"
Peter A
Cub Reporter
Lisa F
GAM Editor